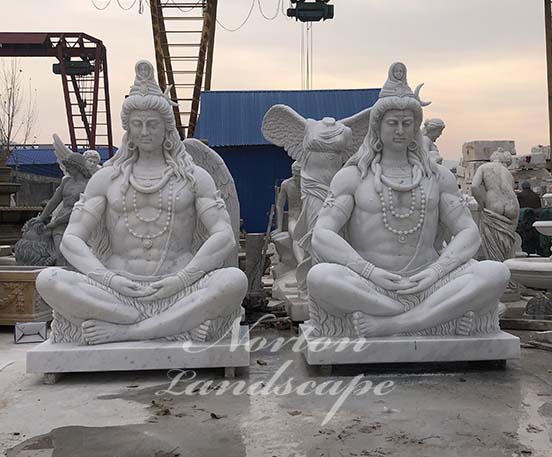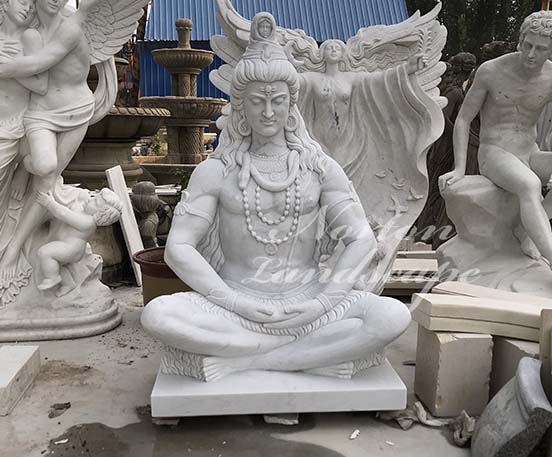 Norton Stone Carving Factory produces high-quality white marble Shiva statue, this product is carved from high-quality marble, we also have many other stones, you can choose your favorite material for production according to your own preferences, our factory has more than 20 years of production experience, the craftsmen in charge of carving have more than ten years of carving experience, we will communicate with you every step of the product production to ensure that the products made can reach your satisfaction, if you are interested, please contact we
MORE PRODUCT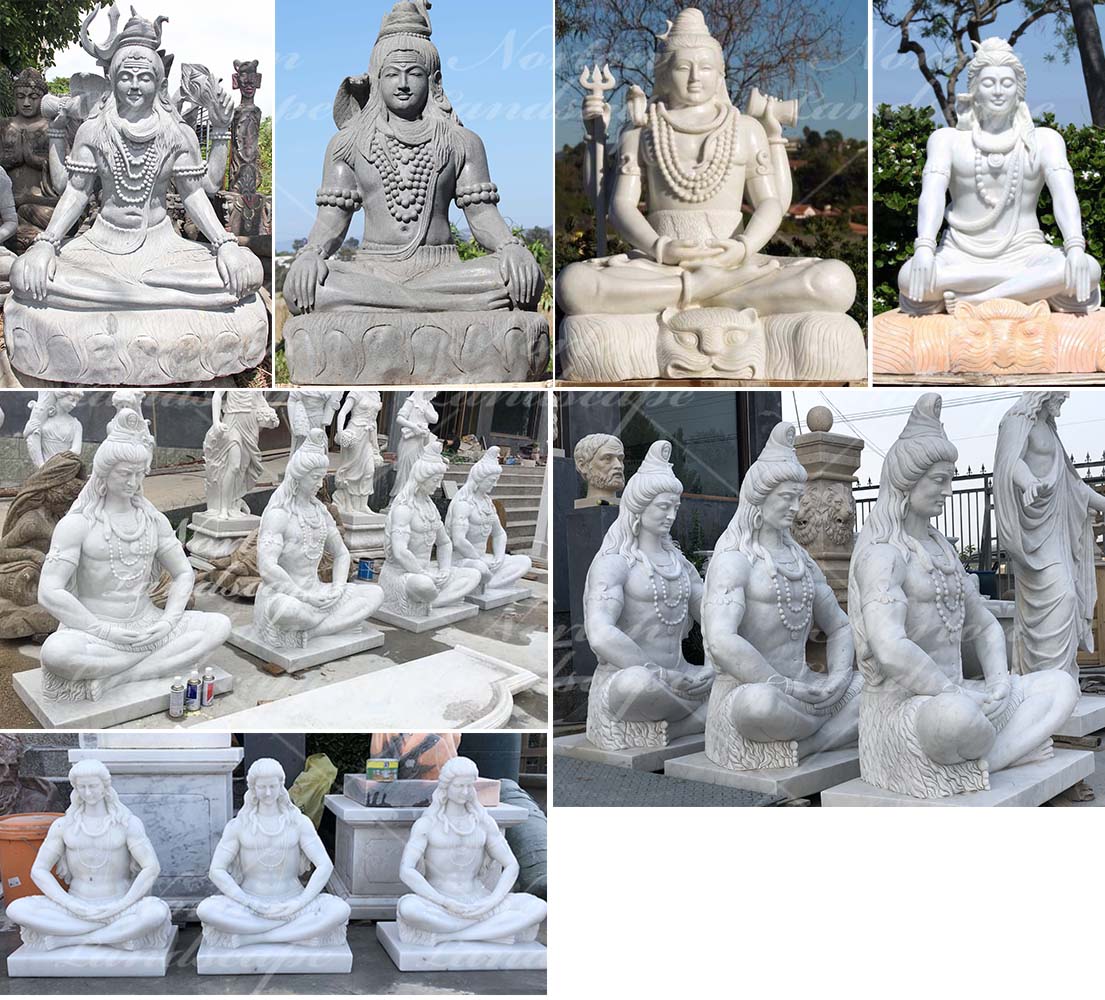 Shiva, one of the three main gods of Hinduism, the god of destruction.
The predecessor is the god of reproduction "Beast Lord" and the god of Vedic storm Rudra in the age of Indus civilization. It has the dual characters of reproduction and destruction, creation and destruction, showing various strange and grotesque appearances, mainly Linga. Appearance, terror sign, gentle sign, superman sign, three face sign, dance king sign, master sign of Liga, master of half-girls are all in disguise. Linga (male root) is the most basic symbol of Shiva.
Like many gods in mythology, because of Shiva's omniscience and omnipotence, Shiva's gender is not fixed, but changes at any time according to different phases.
Shiva has a great influence on Buddhist esotericism, and some sects of esotericism even regard him as the incarnation of the Dharmakaya Buddha, the Great Sun Tathagata.
Statues have natural expressions and comfortable movements, with a reduction of up to 98%, exquisite details and perfect polishing