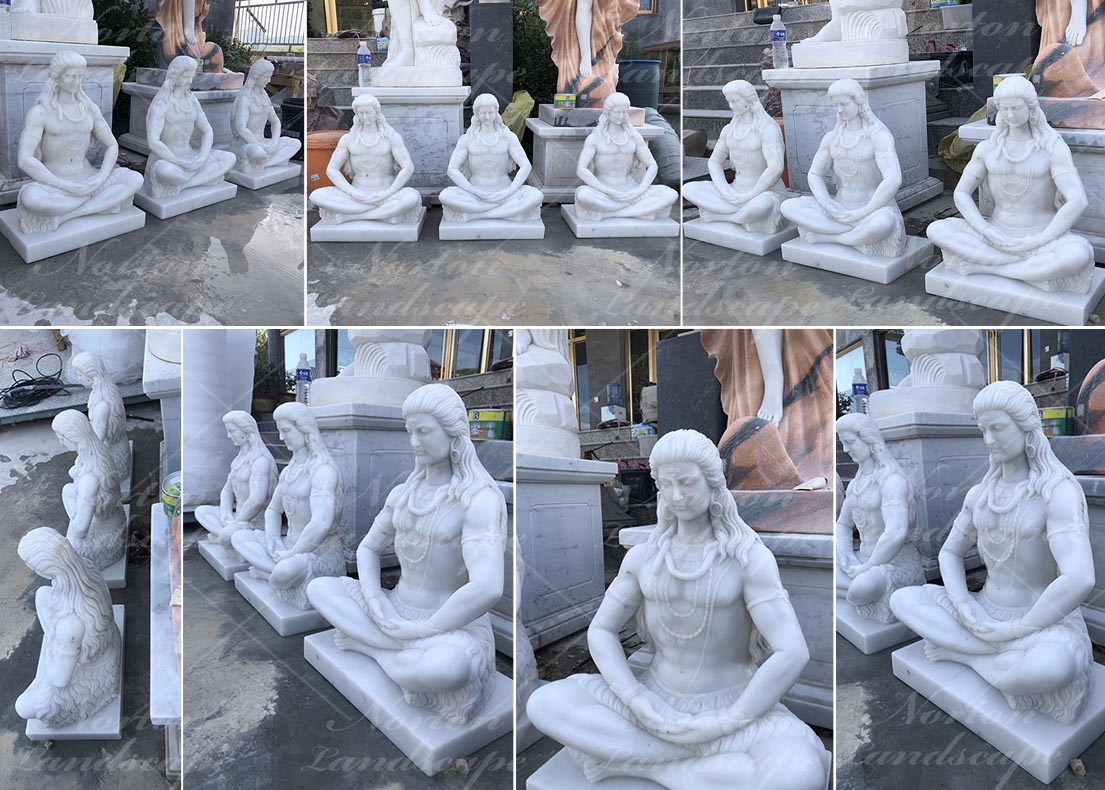 Norton factory wholesale custom high-quality hand-carved white marble Shiva statue, hand-carved by our experienced craftsmen, exquisite workmanship,
this statue is made of pure natural white marble, the details are exquisite, the surface is smooth, suitable for home and Garden decoration is a perfect
stone carving handicraft
Shiva is the god of destruction in Hinduism, and his myths are contained in the two epic poems and books of Sanskrit and Upanishad.
It is said that he has a great ability to reduce demons. The third eye on his forehead can spew out the fire that destroys everything. He once burned
three demon cities and tempted his Eros. When the gods and Asura stirred the milky sea, he swallowed poison that could destroy the world, and his
neck was burnt to black and blue, which was called the blue neck. Hinduism believes that "destroy" has the meaning of "regeneration", so the male
genitalia-Linga, which represents reproductive ability-is a symbol of his creativity and is worshipped by the sexual and Shiva.
Next we look at more details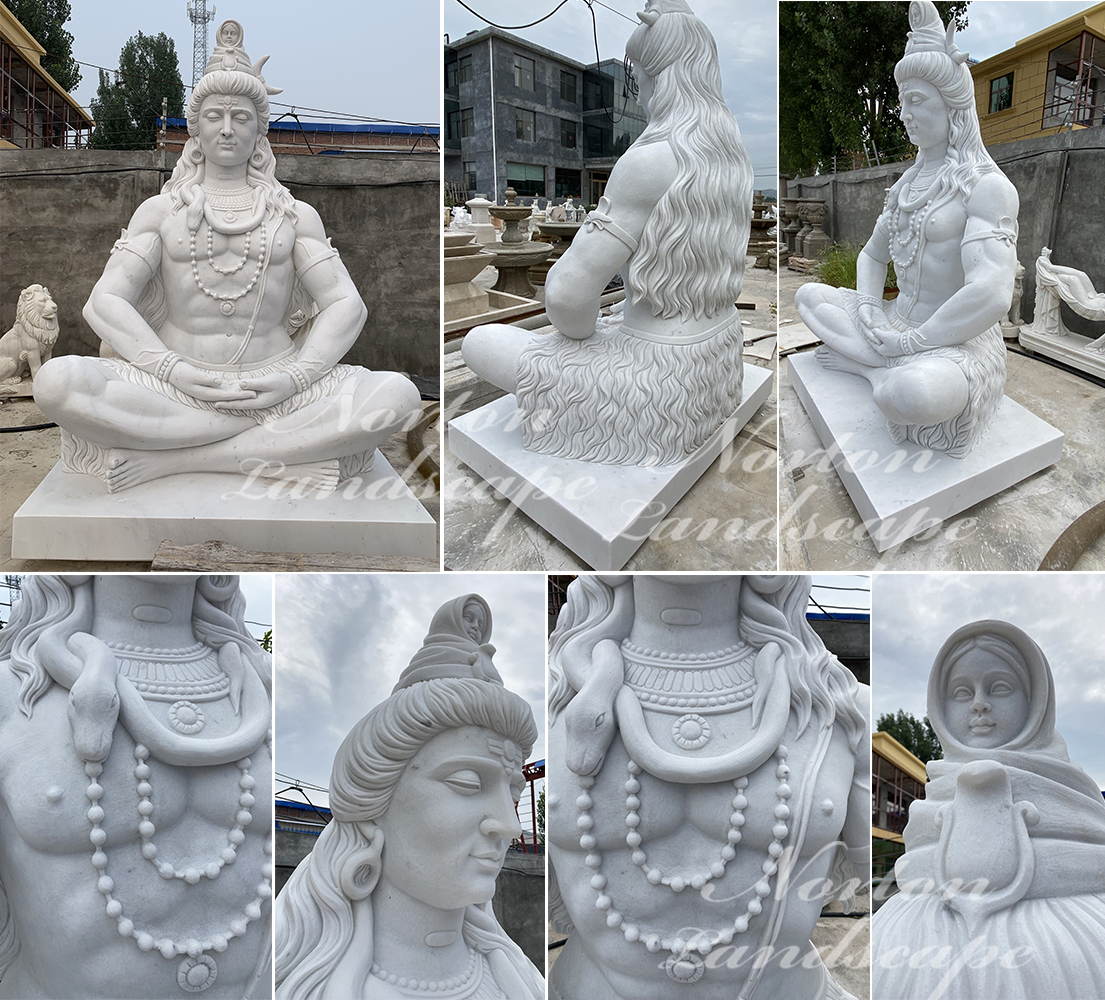 We are committed to creating every detail of a good product, whether it is carving or polishing, we will try our best to be responsible for each product
More cases produced in our factory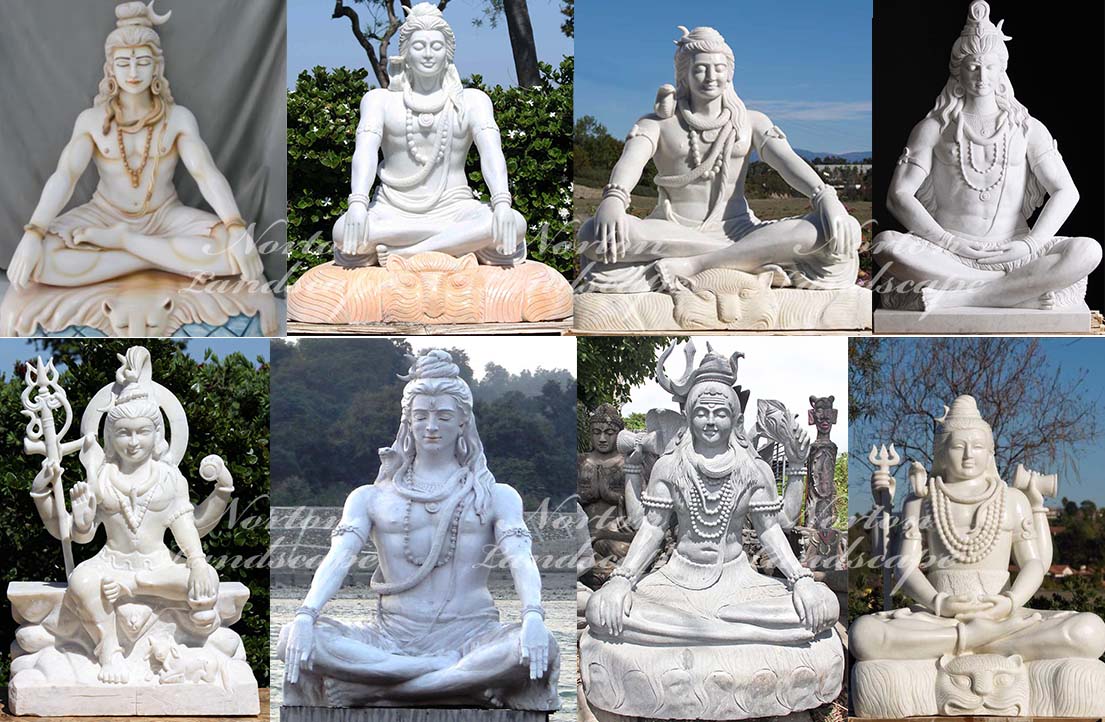 In addition, we can also provide customized services, you only need to provide your favorite product pictures or just provide an idea, we can produce
the products you want for you