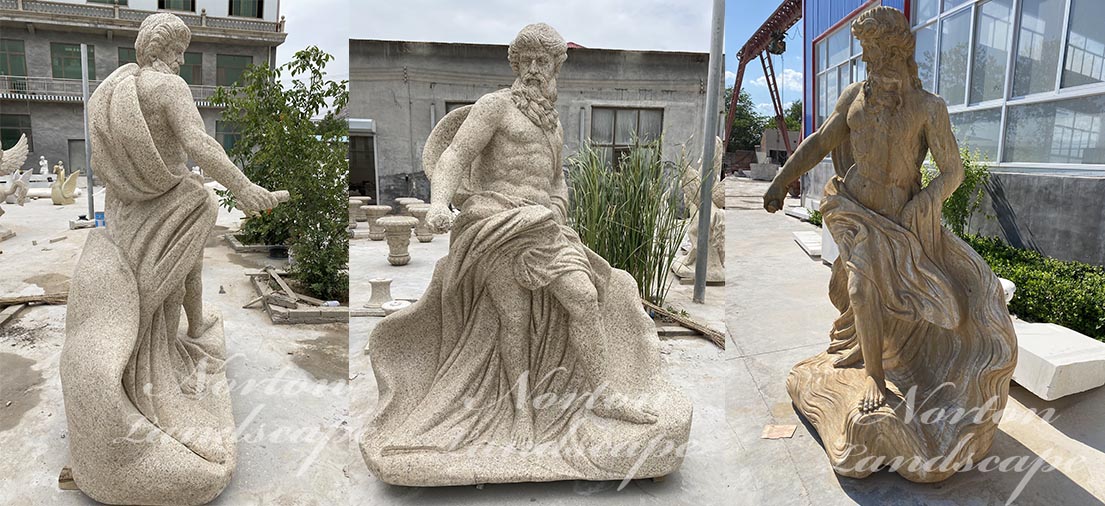 The factory produces marble and granite Poseidon statues
Poseidon is the god of the sea in ancient Greek mythology and one of the twelve gods of Olympus. He is also the god in charge of horses. Legend
has it that he gave the first horse to mankind. His mount was a golden chariot driven by a white horse. He was the brother of Zeus and the younger
brother of Hades.
When Poseidon is angry, sea monsters will appear in the sea. When he wields a trident, he can not only easily set off huge waves, but also cause
storms and tsunamis, sink the continents, break the world, and crush everything, even It caused a big earthquake, and when his chariot galloped
across the sea, the waves became calmer and dolphins followed. Therefore, the Greek seamen and fishermen near the Aegean Sea adore him extremely.

The Romans corresponded to the Greek gods as Roman gods in the late empire. The Roman god corresponding to Poseidon is Neptune, the god
of water, and the Latin name of Neptune originated from him.

Next we look at more details
Statues have natural expressions and comfortable movements, with a reduction of up to 98%, exquisite details and perfect polishing
More four seasons goddess statues in our factory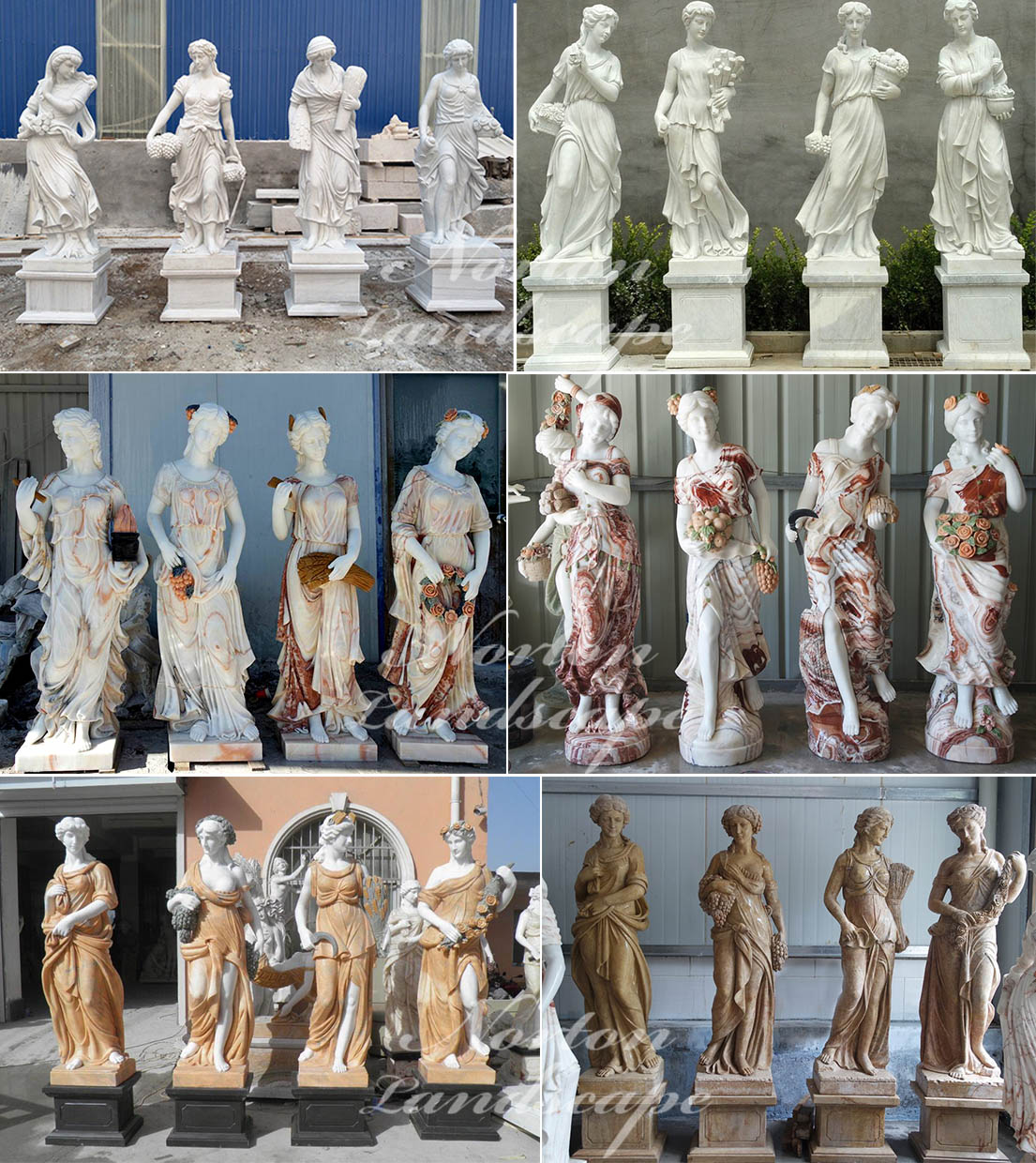 In addition, we also support customized services. As long as you provide photos or ideas, our design and production team will produce products
with a similarity of more than 98% for you.