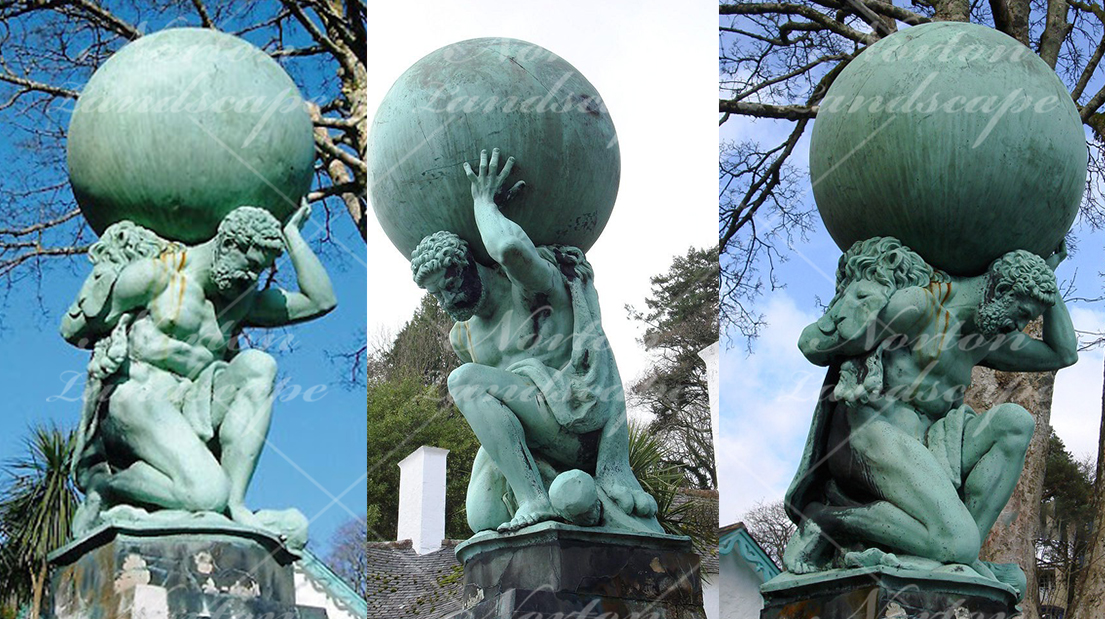 Norton Factory custom-produces statues of Greek mythological figures. This statue shows a bronze statue of the Greek god Atlas lifting the earth.
This statue is made of high-quality bronze material, strong and durable, and vividly carved.
Atlas of Greek Mythology
The king of the ancient Greek gods was very angry with the giant Atlas.
He ordered Atlas to stand on the earth.
Atlas was standing on the back of a turtle carrying a heavy earth.
Atlas wanted to get rid of this drudgery,
When Hercules came to ask for his help,
Atlas almost achieved this goal.
Hercules wants to pick three golden apples in the orchard guarded by a dragon.
Atlas should: If Hercules is willing to carry the earth for him for a while,
He helped Hercules pick the golden apples. Hercules agreed.
When Atlas picked the golden apples, he let Hercules continue to carry the earth.
Hercules agreed, but asked Atlas when he went to find a shoulder pad,
Also carry the earth for him for a while.
When Atlas first raised the earth on his shoulders,
Hercules picked up a few golden apples and ran away. I have never been here.
Atlas will always stand there carrying the earth, unable to get away.