More details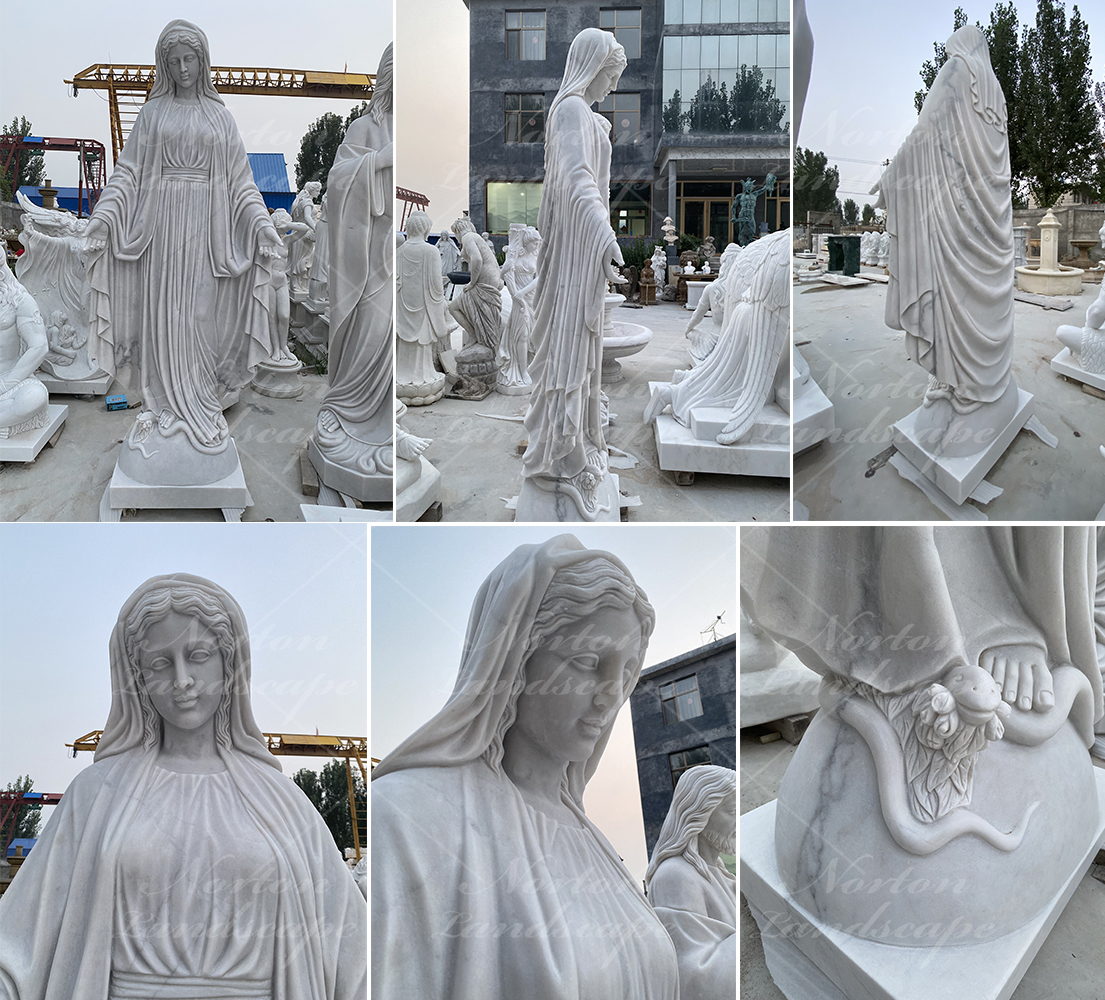 The latest white marble statue of the Virgin is produced in the factory. This product uses pure natural marble and is hand-carved by our experienced
craftsmen. The workmanship is exquisite and delicate, the carving details are vivid, and the polishing is smooth and perfect. It can be called a perfect
artwork. We also support customized services, you only need to provide a photo or idea, and look forward to cooperating with you
The Virgin Mary (September 8th) is the biological mother of Jesus (Protestant translation: Mary), a Christian figure.
The birth mother of Jesus (Isa) in the New Testament of Christianity and the Koran in Islam, her name means "bitter" in Aramaic, and the Chinese

"Quran" translates as "Malyan" . Most Christians and Muslims believe that the New Testament says that Mary was called to become pregnant when
she was a virgin. There are three Marys in the Bible. In addition to the Virgin Mary, there are also Mary Magdalene (Mary of Magdalene) and Mary
of Bethany. Some people think that the latter two are the same person.
We support the customization of all kinds of marble sculptures, as long as you need, we can do it, welcome your inquiry
Statues have natural expressions and comfortable movements, with a reduction of up to 98%, exquisite details and perfect polishing

MORE MARBLE FIGURE STATUES