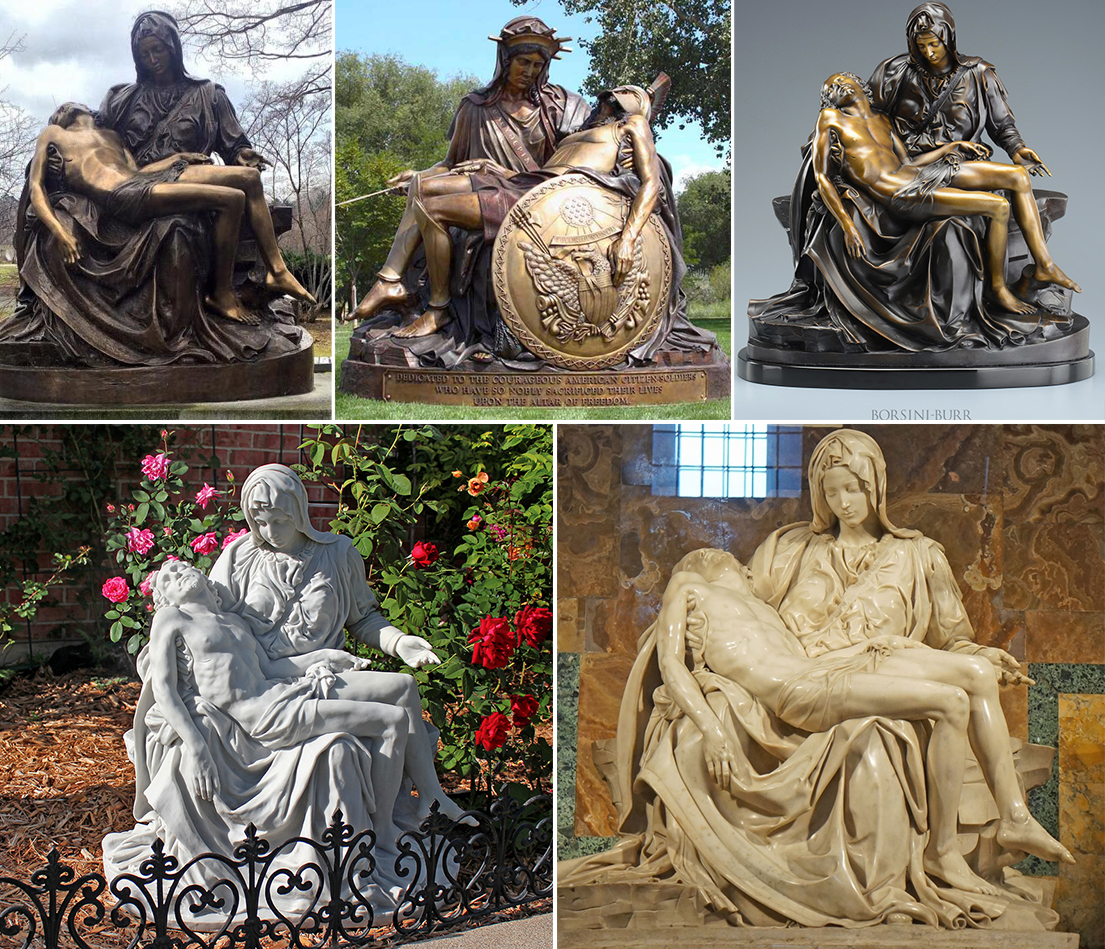 The Norton factory custom-produces high-quality hand-carved bronze Pietas. This statue is made of high-quality bronze material, which is
relatively strong and durable, has a long service life, and looks very textured. We have more than 20 years of production experience. Our
production craftsmen are skilled and have provided satisfactory products to customers all over the world. If you are interested, please contact us.
In the statue, the dead Christ has a scar under his ribs, without any painful expression on his face, lying between the knees of the Virgin Mary,
his right hand is drooping, his head is tilted back, his body is as long as a gymnast, and his waist is bent. Showing the weakness and powerlessness
of death; the Virgin is young and beautiful, with a gentle image, dressed in a large cloak and robe, with the right hand supporting the body of
Christ, and the left hand slightly stretched back, expressing helpless pain; head down looking down at the son Her body was plunged into deep
sorrow; the dense pleats covered her thick shoulders, but the mask set off her beautiful face.