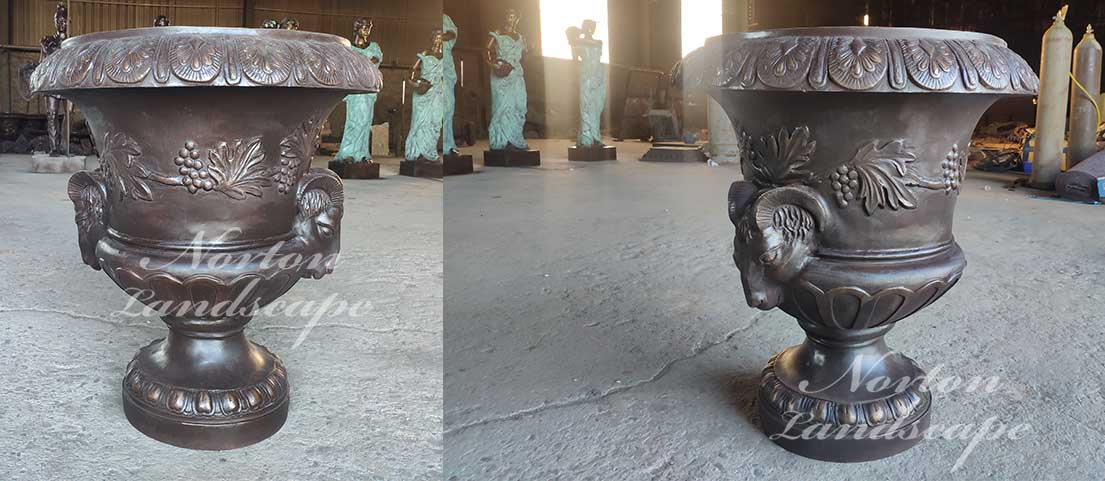 Factory custom sale luxury European hand-carved bronze flower pot.This flower pot measures 63 in length and 54 in height. It is hand-carved and
polished. The surface of the flower pot is engraved with grapes and grape leaves. There are also some European-style patterns. There are two sheep
heads on both sides of the middle part of the flower pot. The overall copper flower The basin is exquisitely carved, polished and smooth.

Various details of bronze flowerpot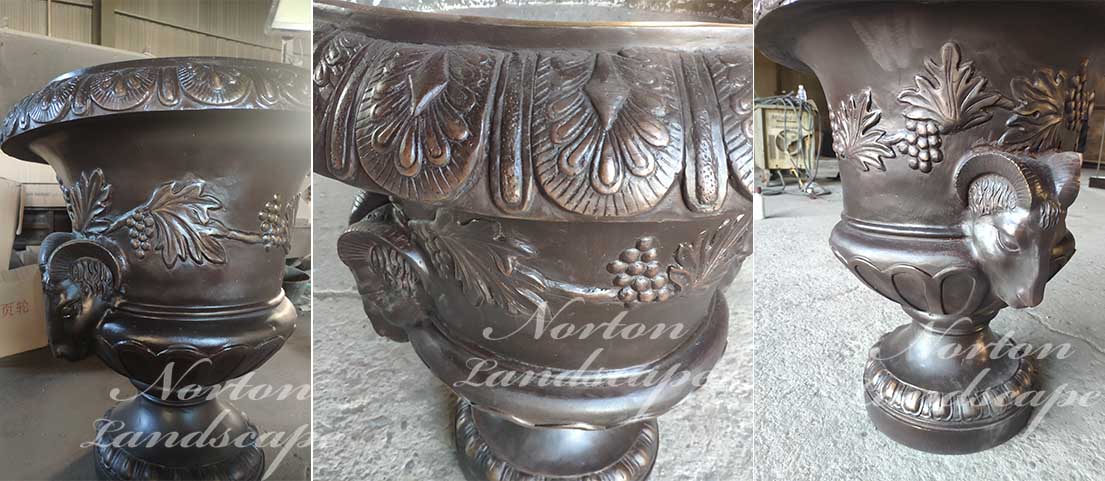 Let's take a look at more product details. The carving of the sheep's head is vivid. The places with carved patterns are very delicately carved. The
carving lines are beautiful and smooth. The polishing of every small detail is also in place.
More bronze flowerpot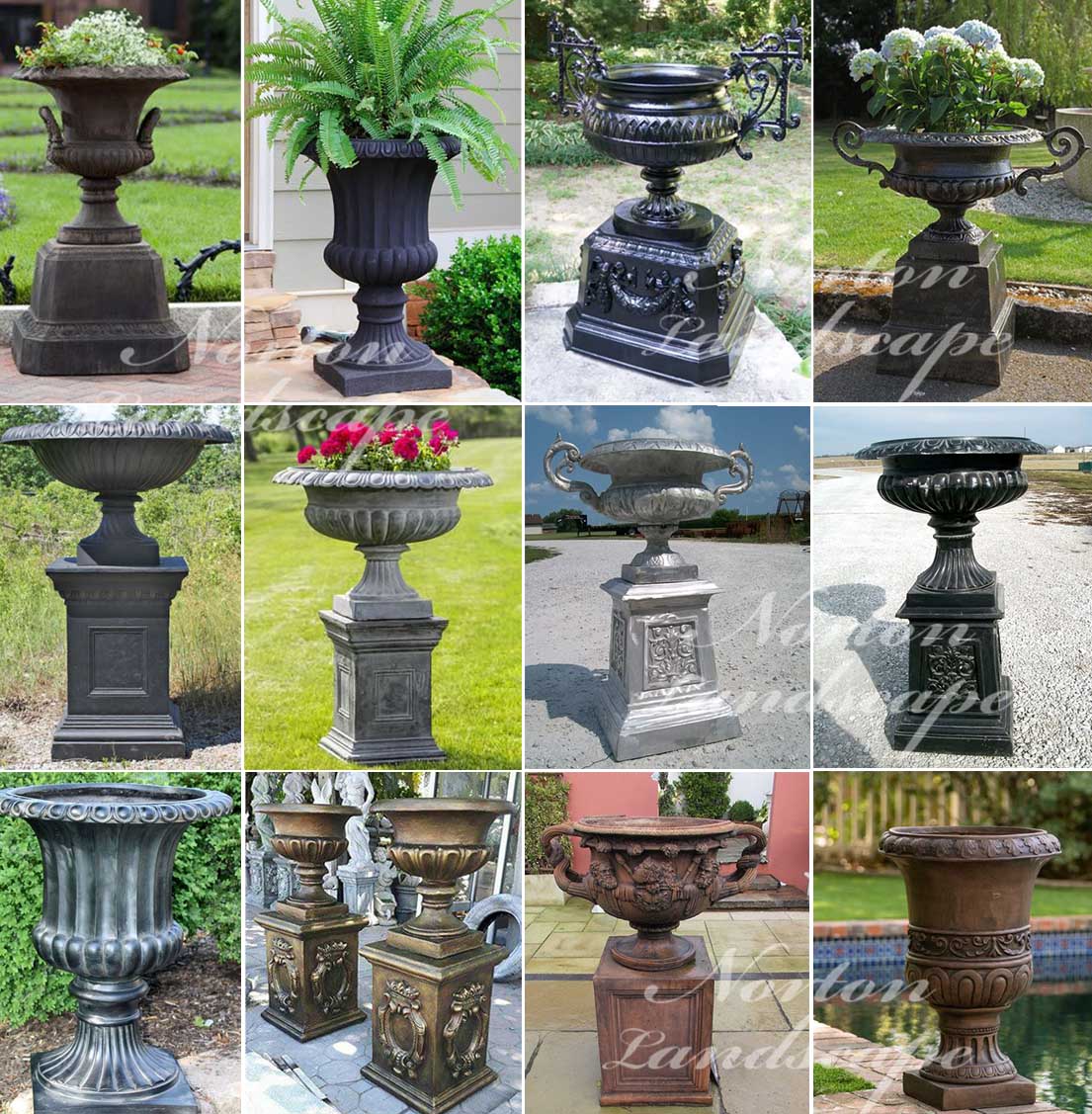 In addition, we also support customized services, you only need to provide your favorite pictures and product details.