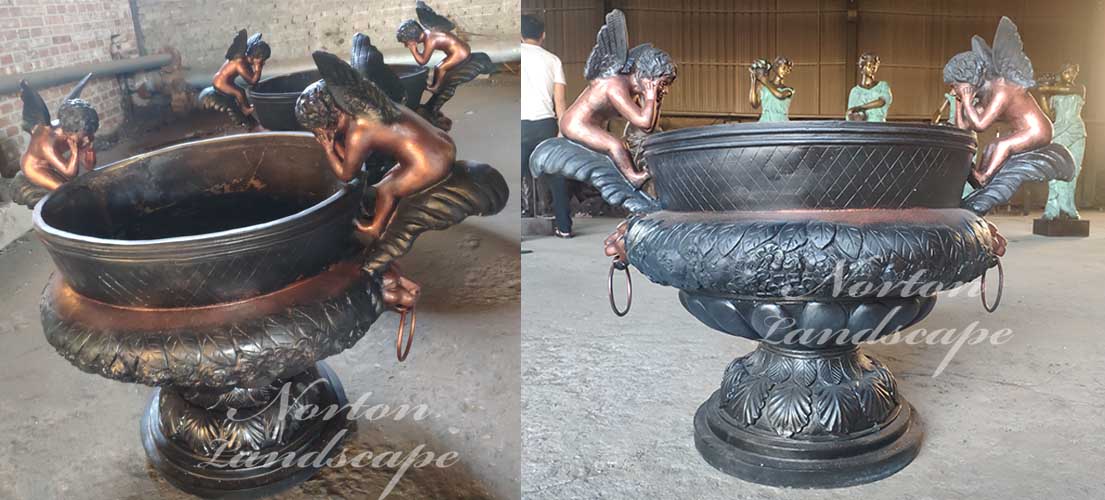 This is a copper carved flower pot in our garden project customized for American customers. The size of the flower pot is 90cm long and 66cm
high. This flower pot is hand-carved by our experienced artisans. The surface of the flower pot is carved with leaves and flowers and some Europ
ean-style patterns. The left and right sides of the flower pot are carved with two lion head statues. Little angel statue. The flower pots are gorgeous
and high-end, and the workmanship is complicated and delicate, and they must be particularly beautiful in the garden.
Various details of bronze flowerpot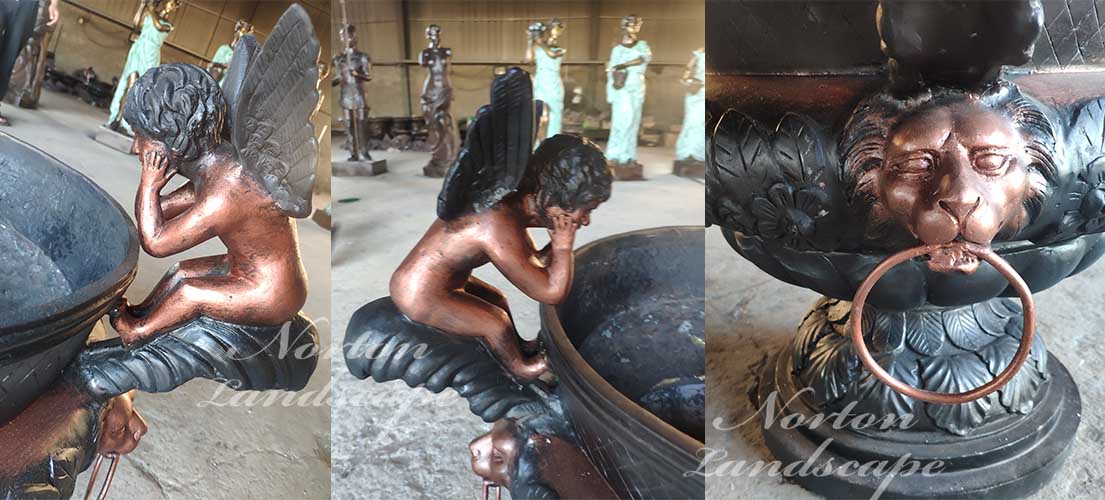 Let's take a look at more product details. The little angels on both sides of the flower pot touch their chins with their hands. The little angel's
movements are vivid and vivid. The details of the lion head are in place. Both the details and the whole are very harmonious.