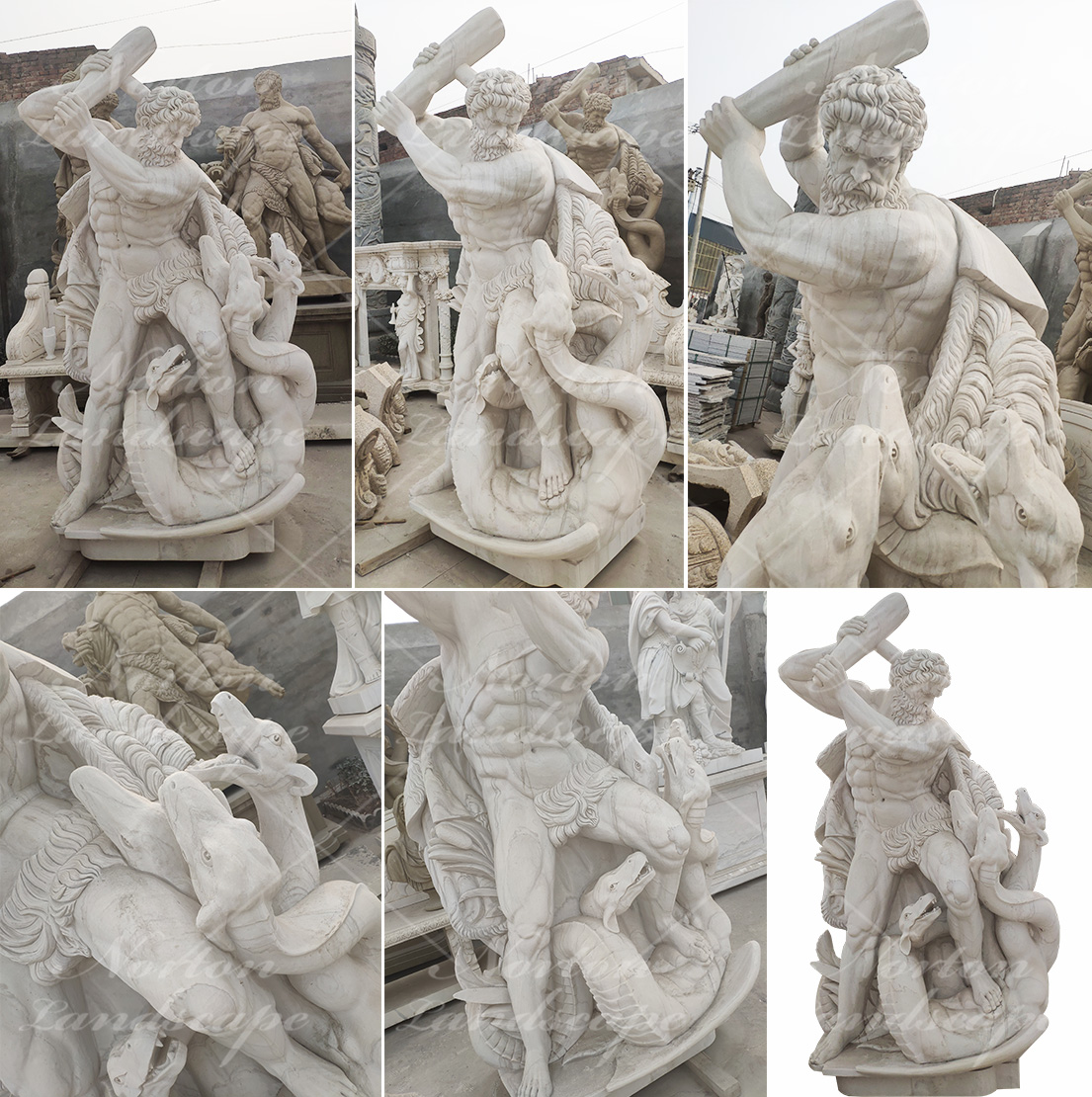 The Norton factory custom-produces the marble statue of Hercules. This statue is hand-carved by our experienced craftsmen, with exquisite workmanship and vivid characters. Our factory is rich in stone. You can choose your favorite stone for production and modeling. You can also
modify it according to your preferences, we provide you with free design services, if you are interested, please contact us.
Hercules, the greatest hero in ancient Greek mythology. Son of the god-king Zeus and Alcmene, he is born with infinite power. But because of his birth, he was hated by Zeus' wife Hera, so he was cursed by Hera, causing him to kill his own child in a madness. To atone for his sins, he completed 12 "impossible" tasks. On the way, he also rescued the bound Prometheus, participated in Jason's heroic expedition in hiding, and assisted Jason in obtaining the Golden Fleece.
Hercules was wise, but was misunderstood by his wife and smeared poison on his clothes, causing him to set himself on fire and die in unbearable pain. After his death, he ascended to Mount Olympus, was named Hercules by Zeus, participated in the war between the gods of Olympus and Guigantes, and won the victory. In the end, she and Hera released her former suspicion. In order to express her recognition of him, Hera betrothed her daughter, Hebe, the goddess of youth, to Hercules as his wife.
In today's Western world, the word Hercules has become synonymous with strong man and strong man.
More product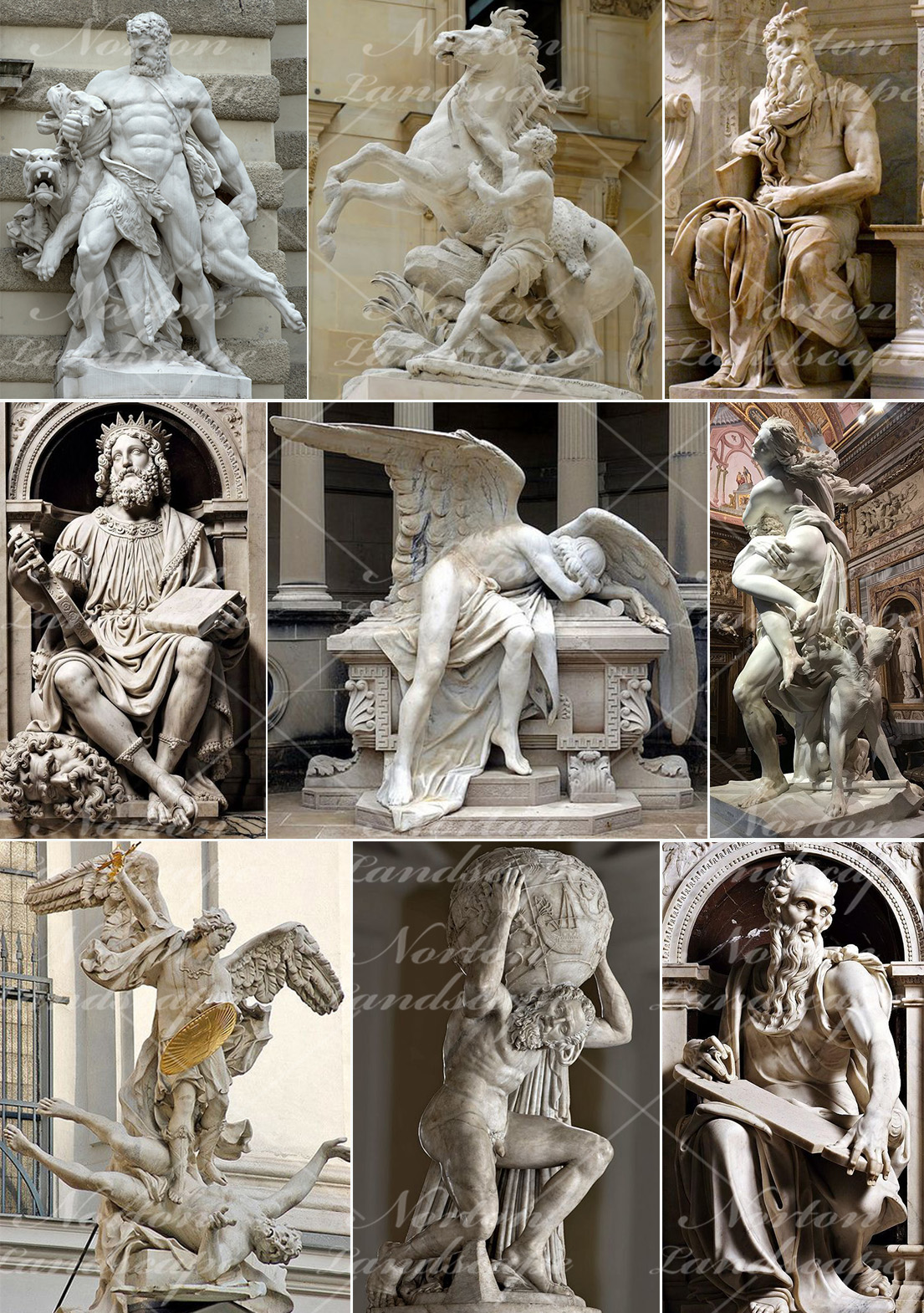 In addition, we also support customized services. As long as you provide photos or ideas, our design and production team will produce products
with a similarity of more than 98% for you.