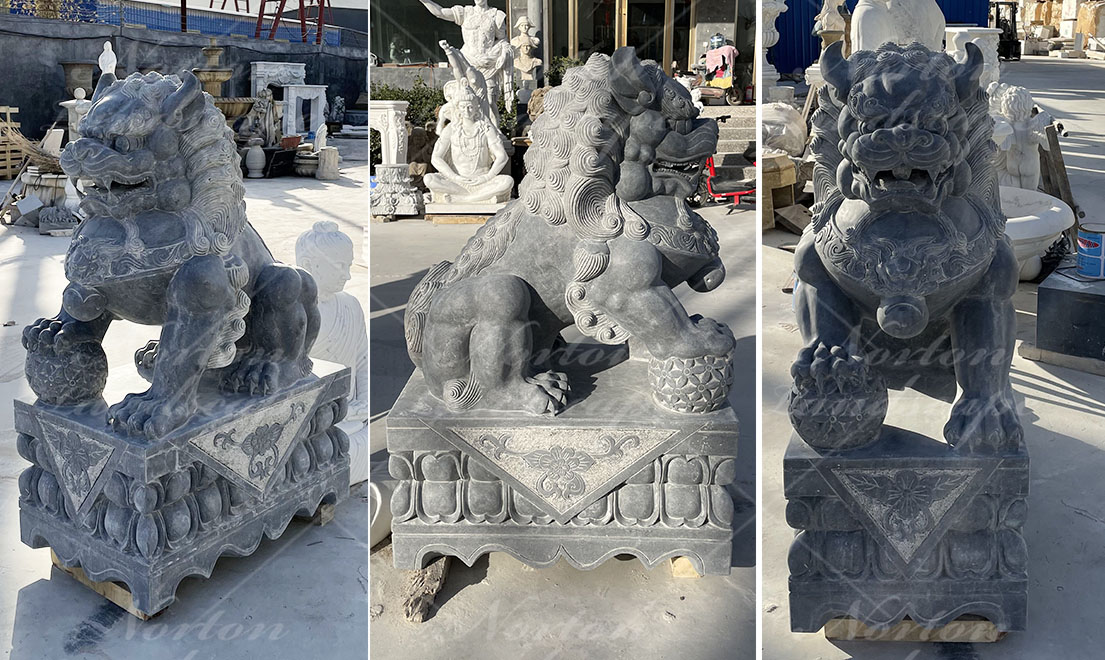 Norton Stone Carving Factory is the latest Chinese-style Fu Dog sculpture. This statue is made of high-quality granite sculptures and is
hand-carved by our experienced craftsmen. The right leg of this lion is raised, and a hydrangea is stepped under its paw. The overall carving
is delicate and the workmanship is exquisite. Norton wholesales and customizes various stone carving products throughout the year. If you
are interested, please contact us.
The stone lion is a common evil-shielding object in Chinese traditional culture. It is sculptured into the image of a lion with stone as the raw
material. It is a sculpture with artistic and ornamental value. The earliest stone lion is the stone lion in front of the tomb of Gaoyi in the Eastern
Han Dynasty. It is a kind of decorative object often used in traditional Chinese architecture. It can be seen in Chinese palaces, temples, pagodas,
bridges, mansions, gardens, tombs and printed buttons. But more often, the stone lion refers specifically to a pair of lions placed on the left and
right sides of the gate.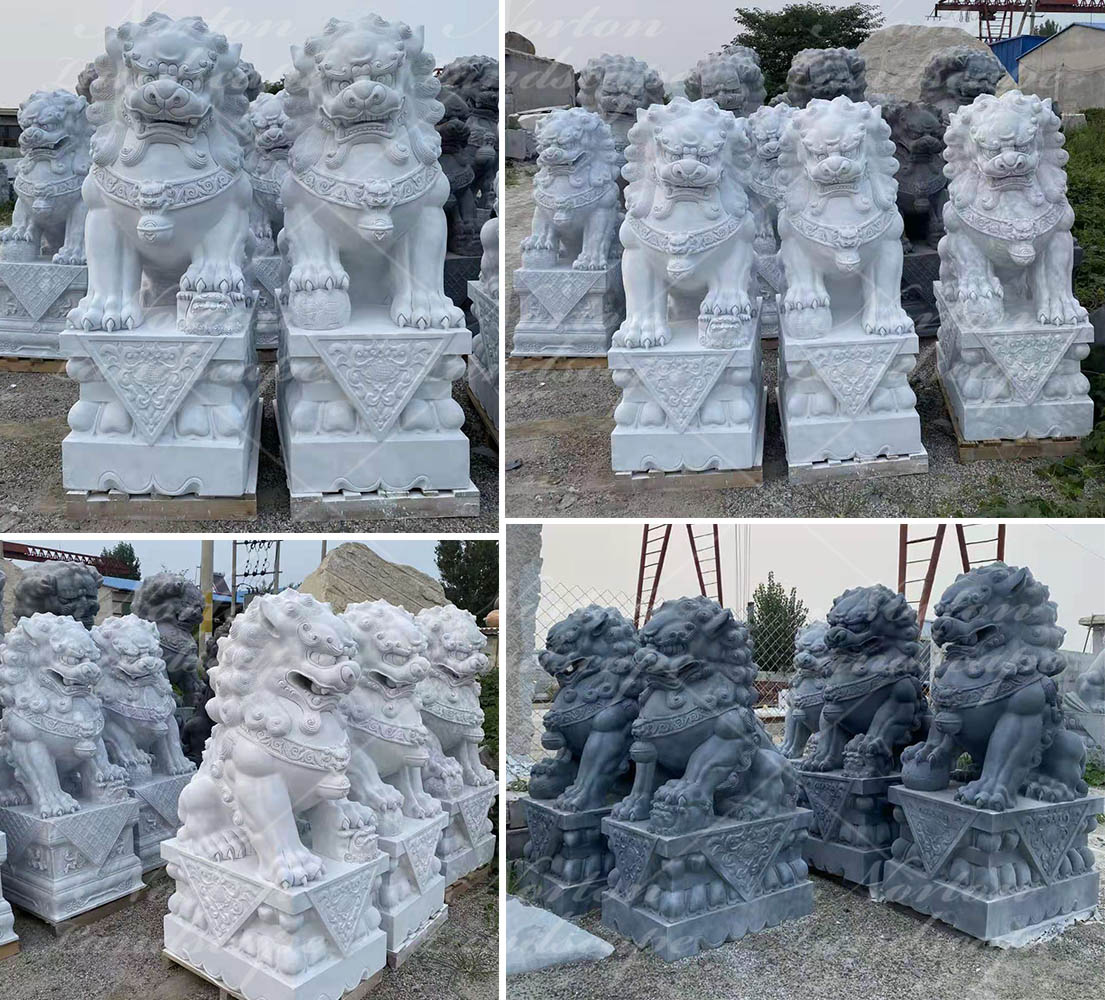 More marble animal cases produced in our factory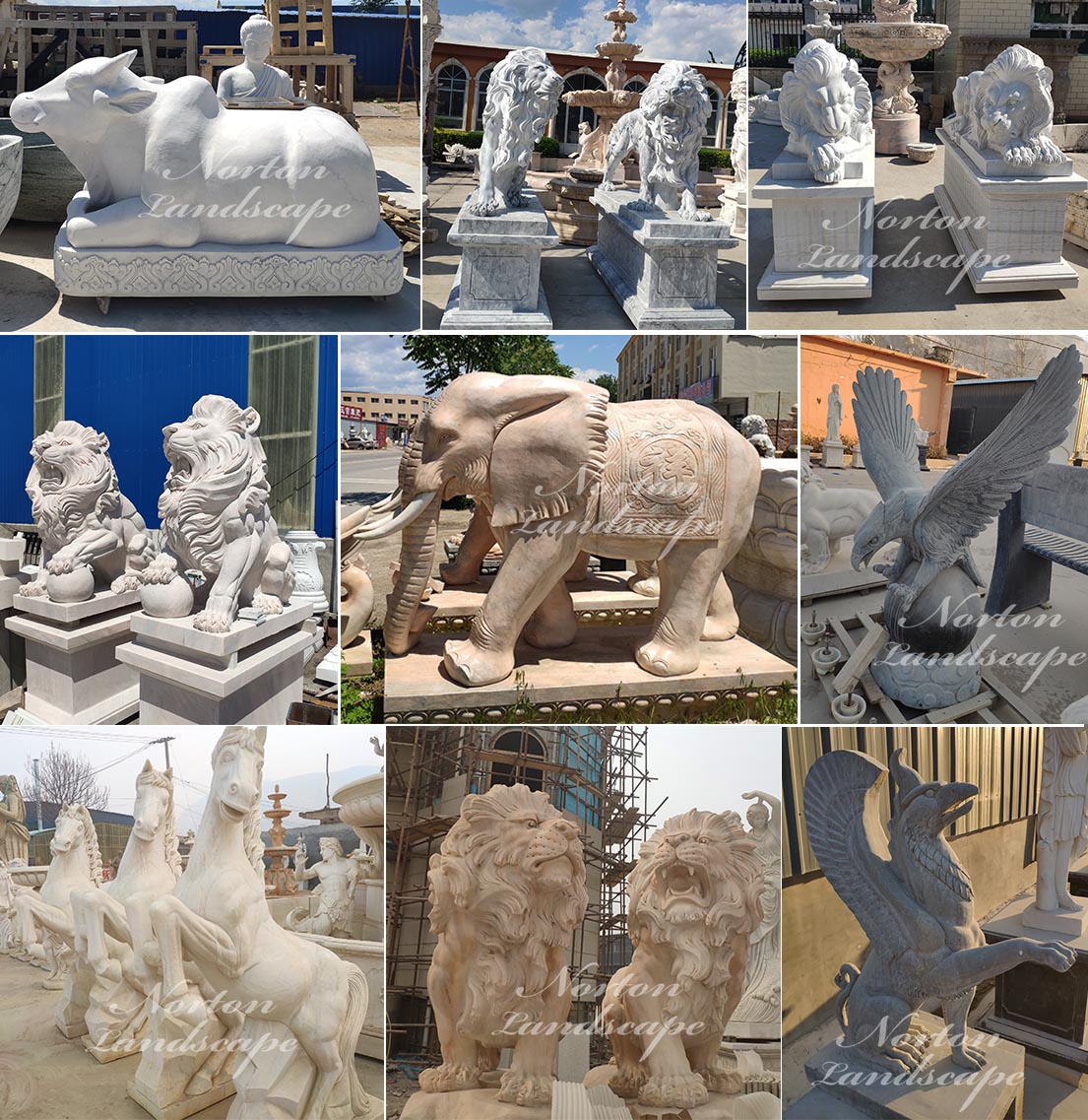 In addition, we can also provide customized services, you only need to provide your favorite product pictures or just provide an idea, we can produce
the products you want for you