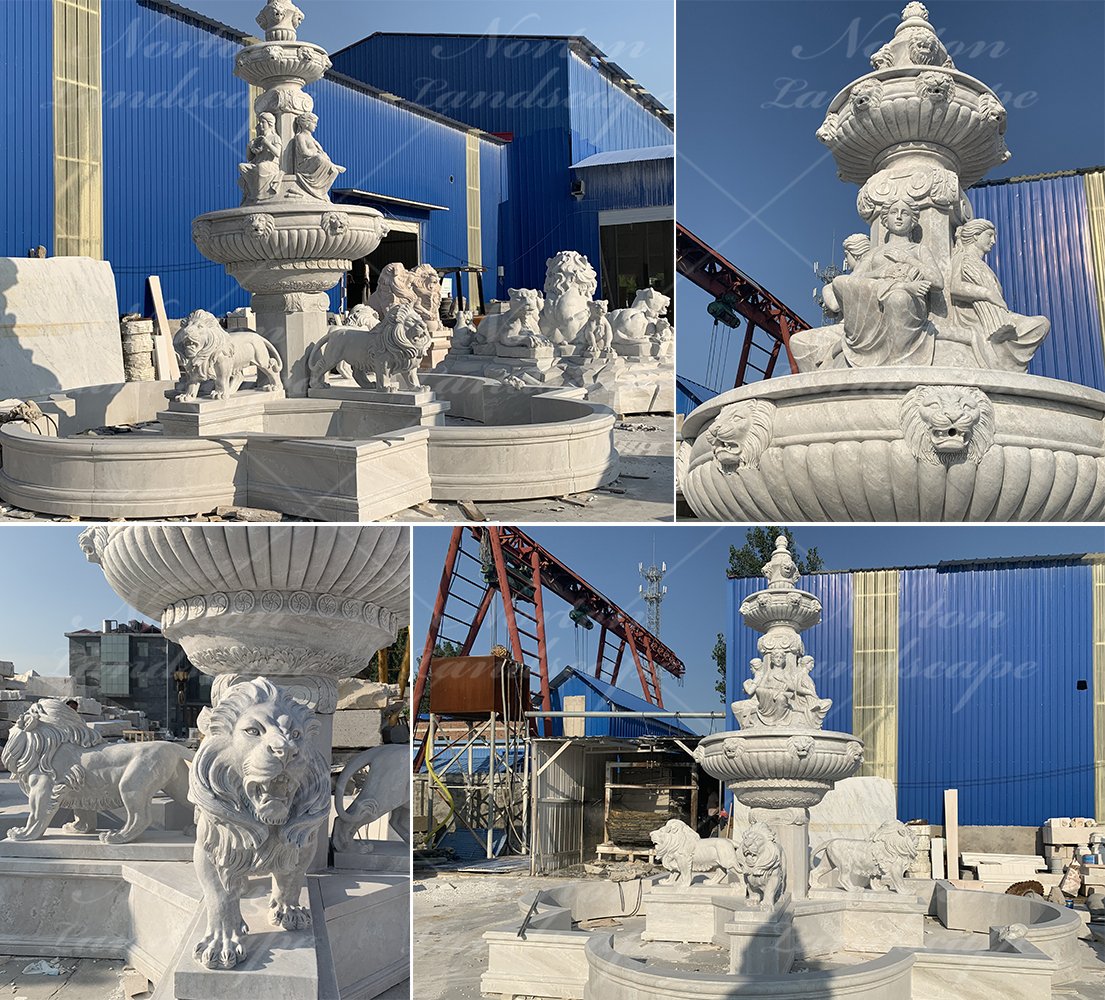 The latest large-scale white marble fountain produced by Norton Factory. This fountain is divided into four floors. Each floor is decorated with
exquisite figures and animal statues. This fountain uses pure natural high-quality white marble, which is produced by our experienced craftsmen.
Hand-carved, the first floor is decorated with four marble lion statues, and the second floor is decorated with four statues of women. The water
basins on each floor are carved with lion head statues, and water flows from the lion head's mouth. The overall shape is beautiful, exquisite
workmanship, suitable for decorating outdoor gardens, support customized services, if you are interested, please contact us
The details of the fountain are also perfect. The movement of each lion is exactly the same. The carving is very vivid, even the polishing of the
smallest details is in place.
More product installation details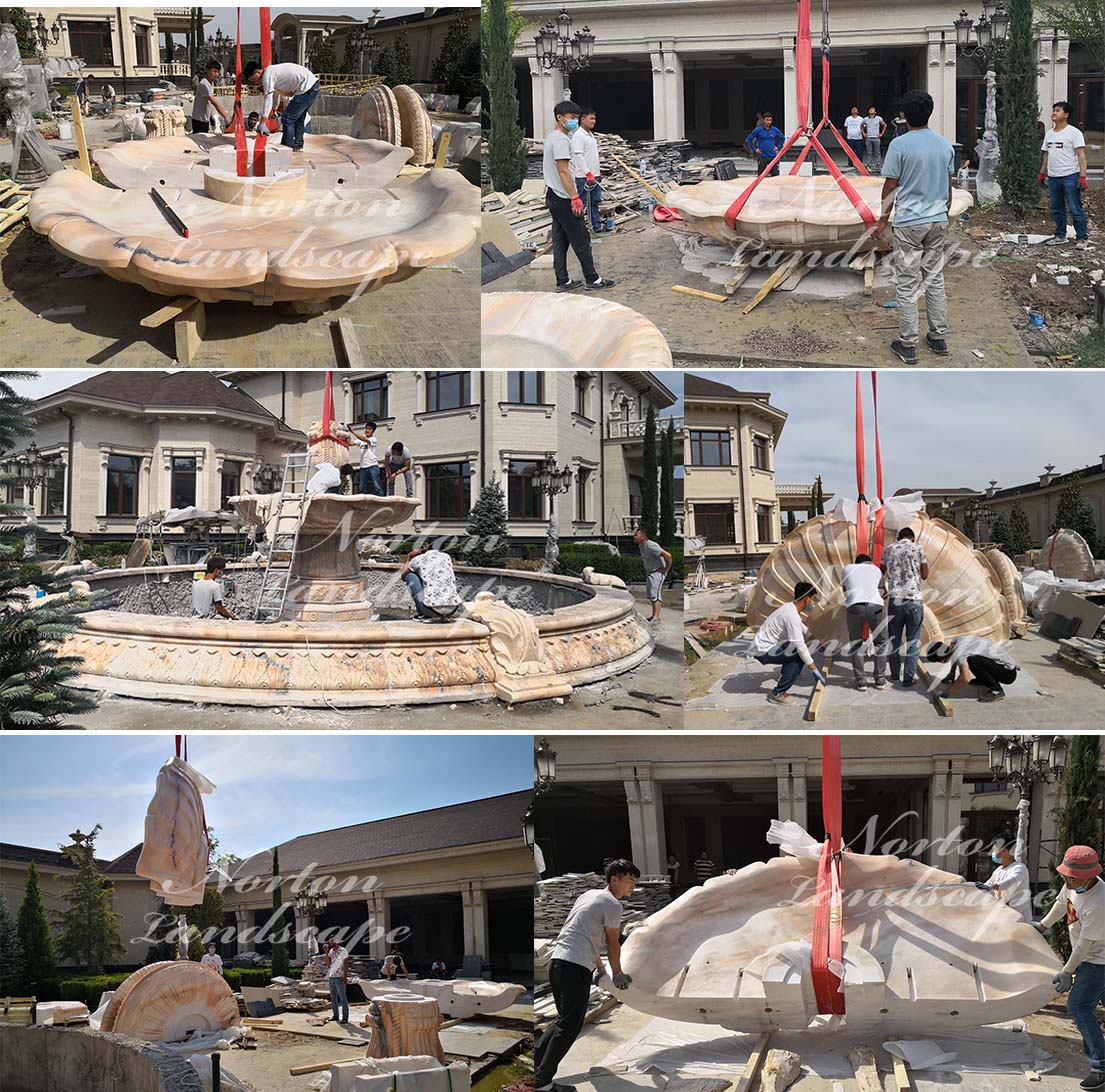 We are committed to creating every detail of a good product, whether it is carving or polishing, we will try our best to be responsible for each product
More cases produced in our factory