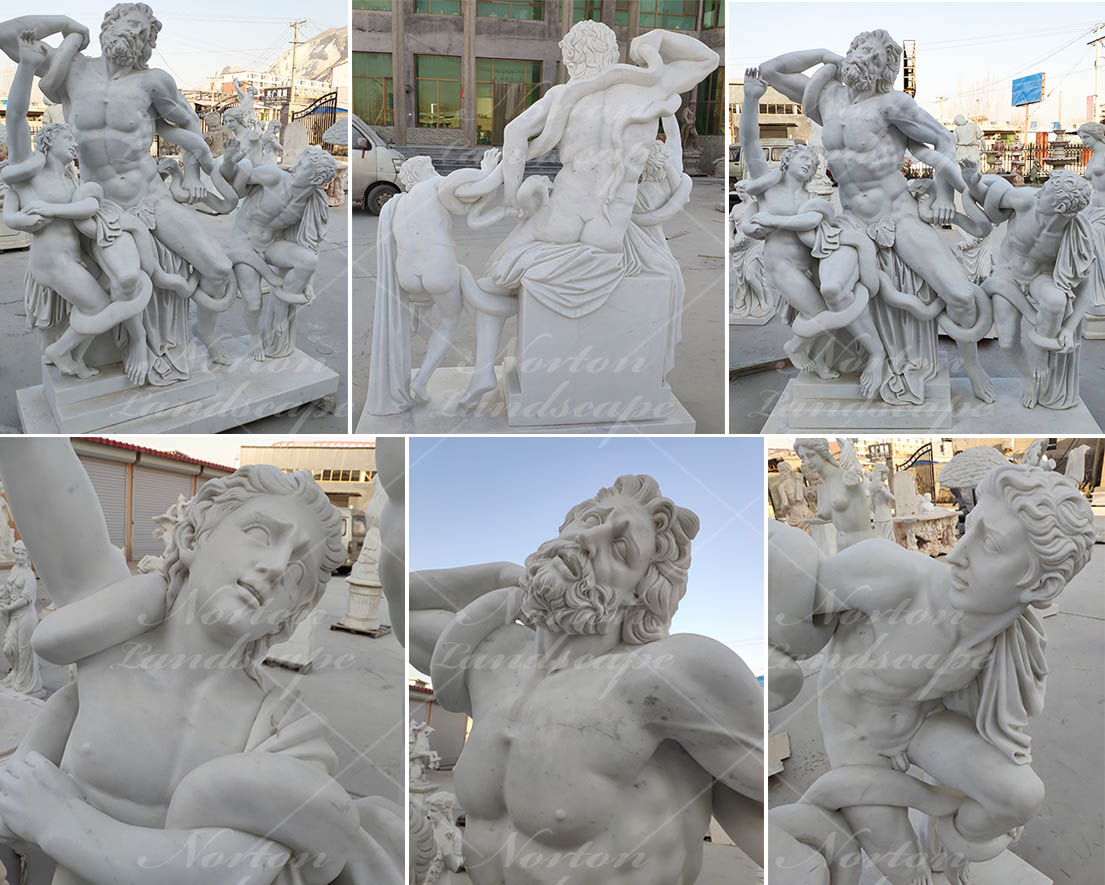 The outdoor garden is decorated with Greek mythological sculptures of Laocoon and his sons. The marble statues are made of pure natural white
marble. They are hand-carved by our experienced craftsmen. The workmanship is exquisite and the characters are vivid and natural.
"Laocoon and His Sons", also known as Laocoon, is a marble group sculpture, about 184 cm high. It was created by Agsandros and others in the
1st century BC. It is now in the collection of the Vatican Art Museum. In the statue, Laocoon is in the middle, his expression is in extreme horror
and pain, he is working hard to free himself and his child from the entanglement of two snakes. He grabbed a snake, but at the same time his
buttocks were bitten. The eldest son on his left did not seem to be injured, but his expression was stunned. The second son on the right of Laocoon
was already tightly entangled by the snake. He was holding his right arm up in despair. The whole group of sculptures was filled with a tense and
tragic atmosphere.
More four seasons goddess statues in our factory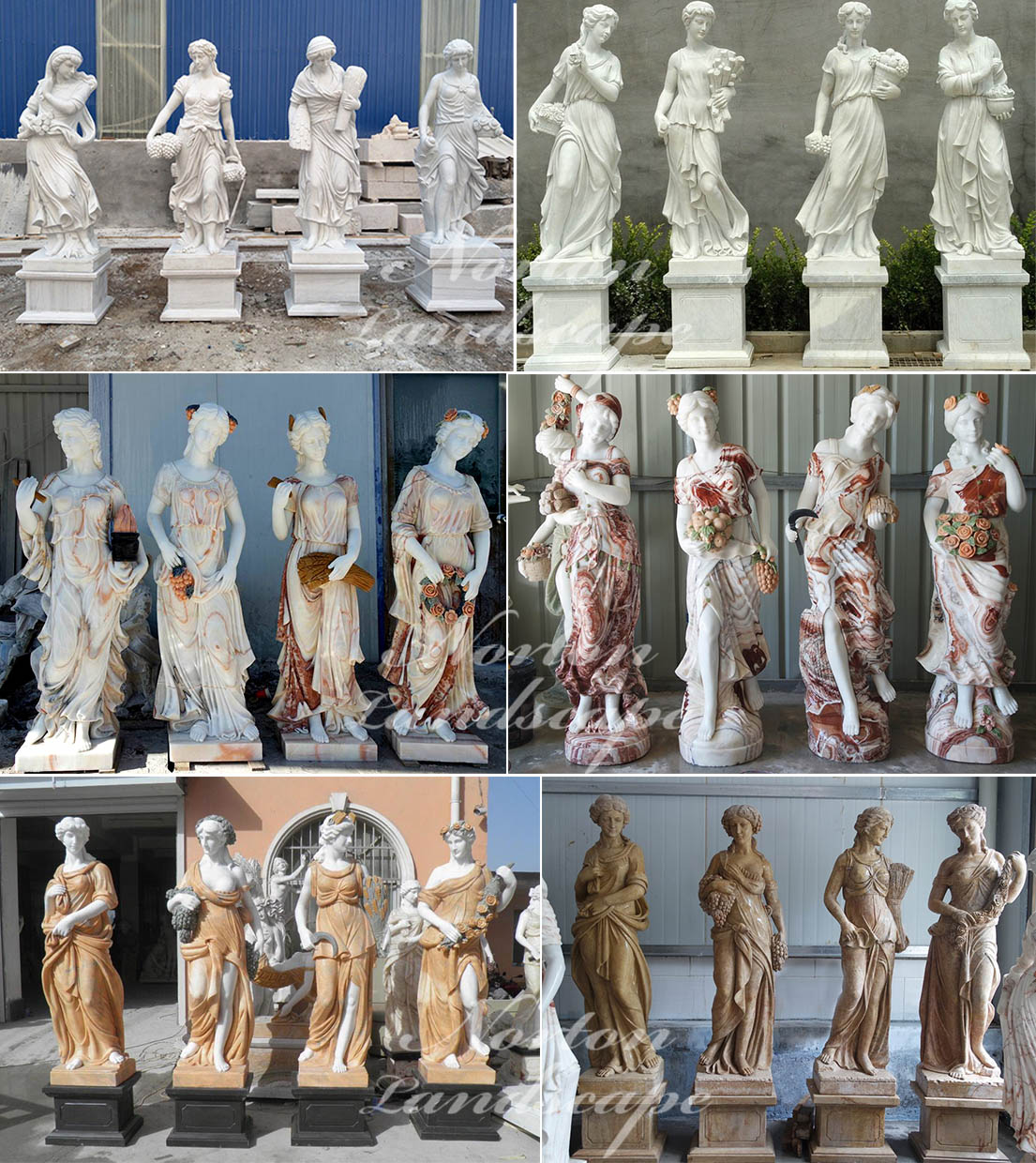 In addition, we also support customized services. As long as you provide photos or ideas, our design and production team will produce products
with a similarity of more than 98% for you.