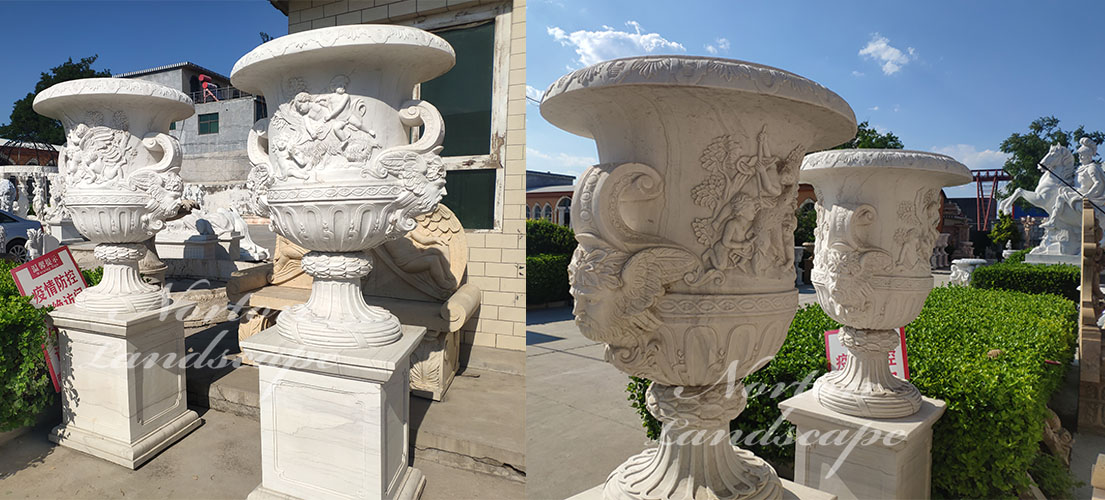 The factory newly produces white marble flower pots, which are hand-carved by our experienced craftsmen. The surface of the flower pots has a
relief pattern of small angels, and there are statues of man heads on both sides of the flower pots. This marble flower pot needs to be carved with
a very complicated pattern. It takes patience, time and focus to make the product so delicate and perfect
Next we look at more details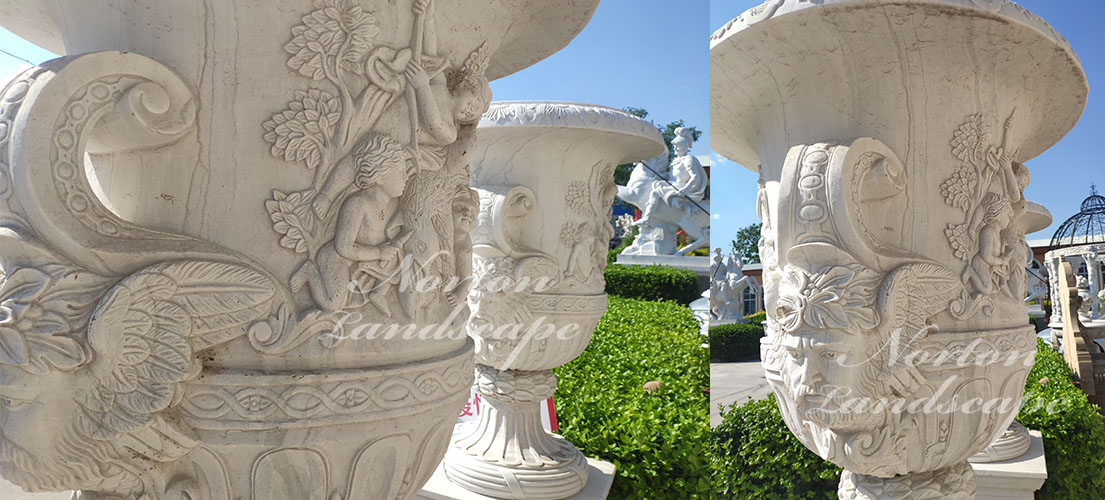 Let's take a look at more details of flower pots. Although the flower pot patterns are particularly complicated, the carvings are very fine and vivid.
Every small detail is carved and polished in place.
More marble flowerpot in our factory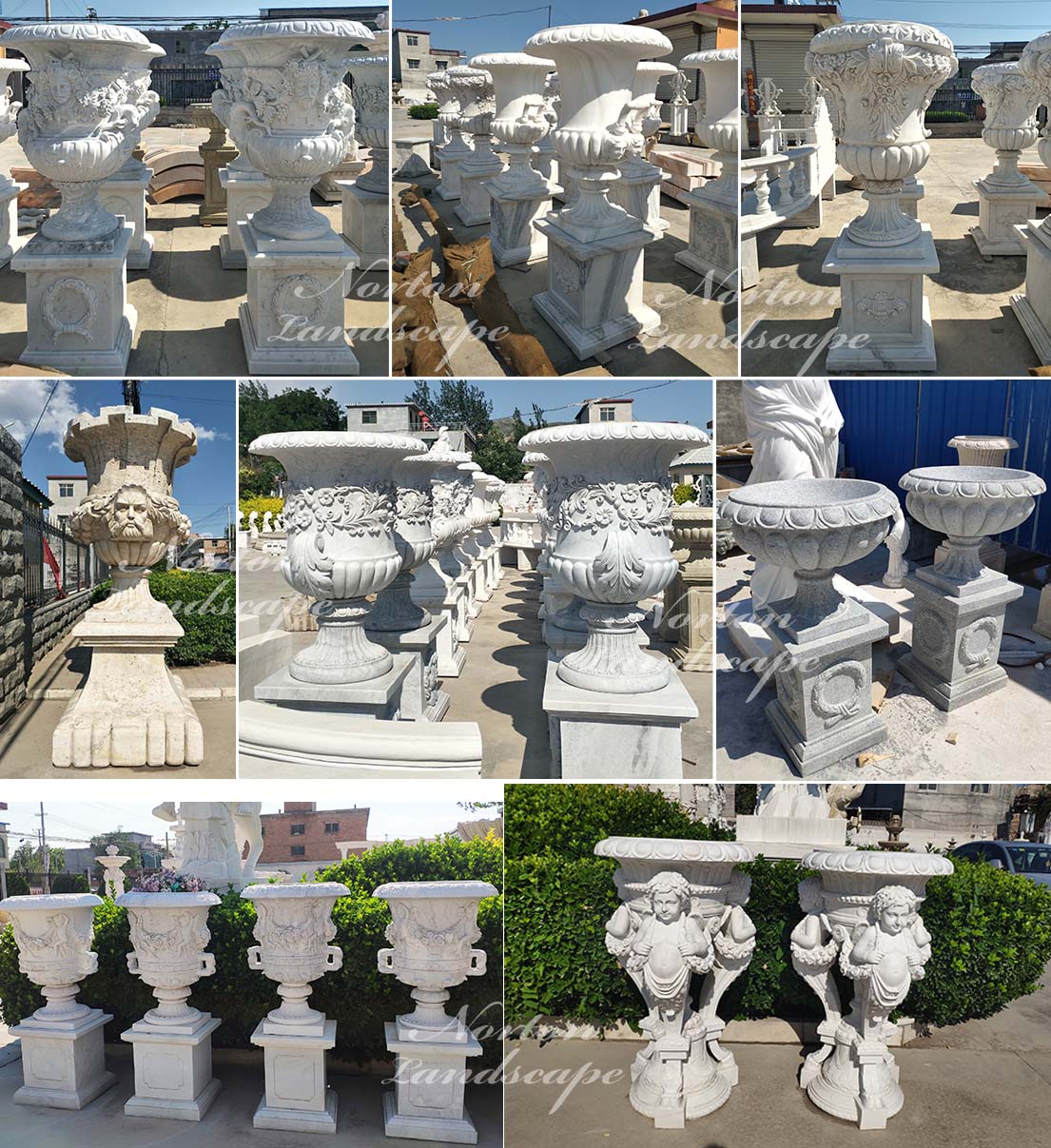 In addition, we also support customized services. As long as you provide photos or ideas, our design and production team will produce products
with a similarity of more than 98% for you.