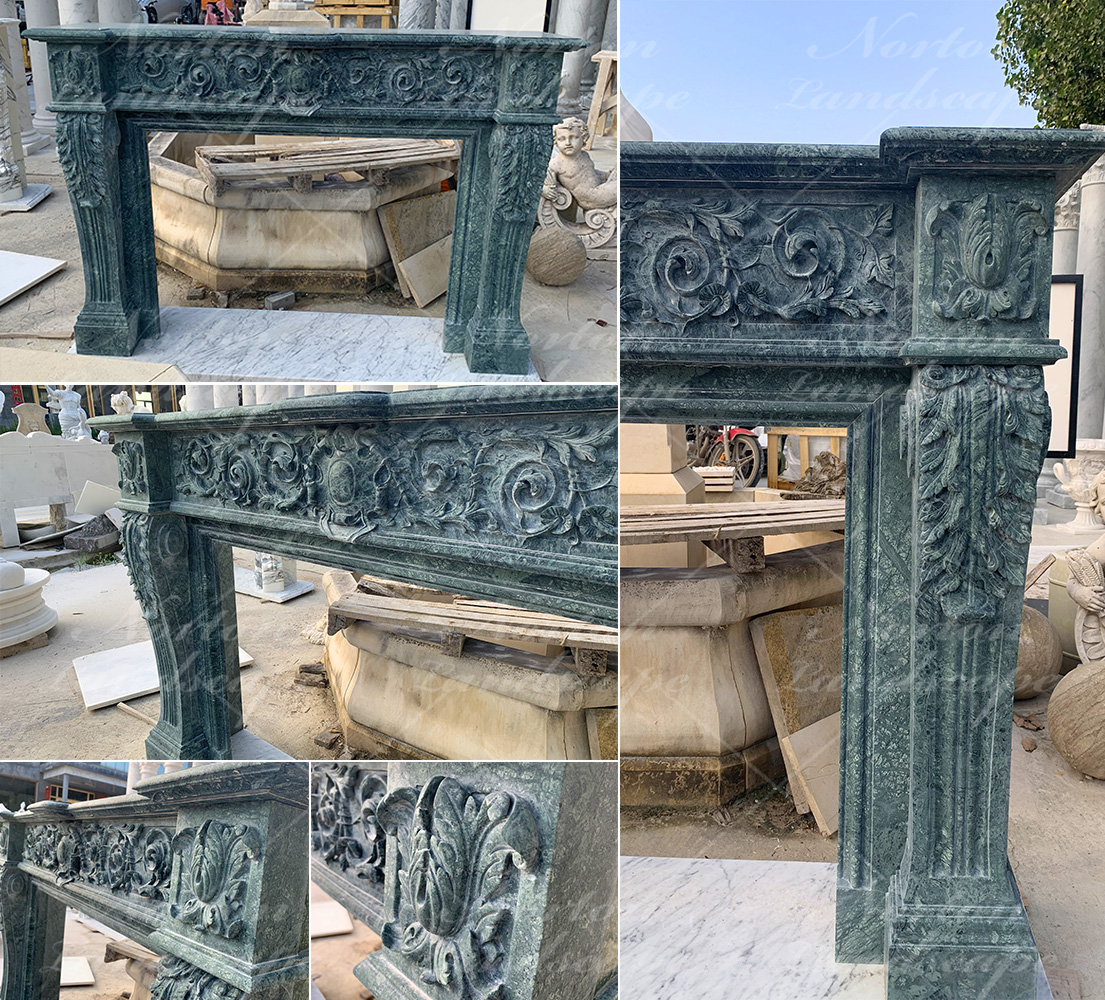 Norton factory wholesale custom high-quality hand-carved green antique marble mantel, this fireplace is made of pure natural Indian green marble,
the surface of the fireplace is carved with exquisite European patterns, which are hand-carved by our experienced craftsmen, workmanship Exquisite,
every detail is carved in place, quality is guaranteed, and customized services are supported.
The fireplace can reflect the host's extraordinary taste. Now, with the advancement of modern technology, there are a variety of heating equipment,
no one can resist the magical feeling that the fireplace can not express, the fireplace can not only bring warmth, it has become a culture and life
Ways exist in everyone's world. In front of the fireplace is called the "good things come naturally" position. People who often see Western families
will receive friends in front of the fireplace. On Christmas Day, children will go to the fireplace in the morning to find gifts, good luck and happiness
brought by Santa Claus.
More marble flowerpot in our factory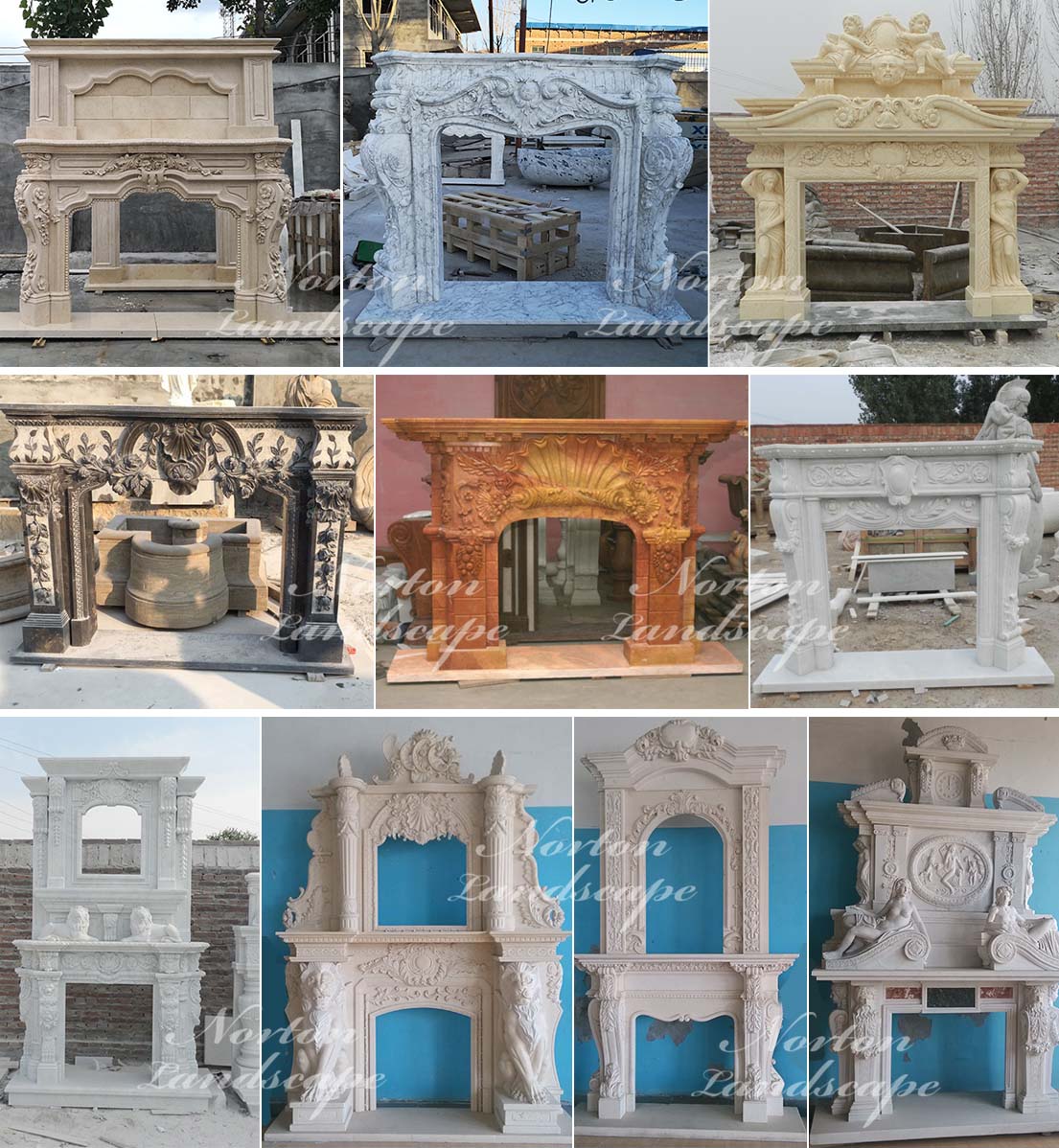 In addition, we also support customized services. As long as you provide photos or ideas, our design and production team will produce products
with a similarity of more than 98% for you.