Our factory was established in 1998,we have professional design team and the art consultant, so we can produce kinds of sculptures, and export
all over the world.We have grown professional sculptors team to help you as long as you can provide us your idea or pictures, make sure that the
sculptures from Norton always meet the art quality in your request.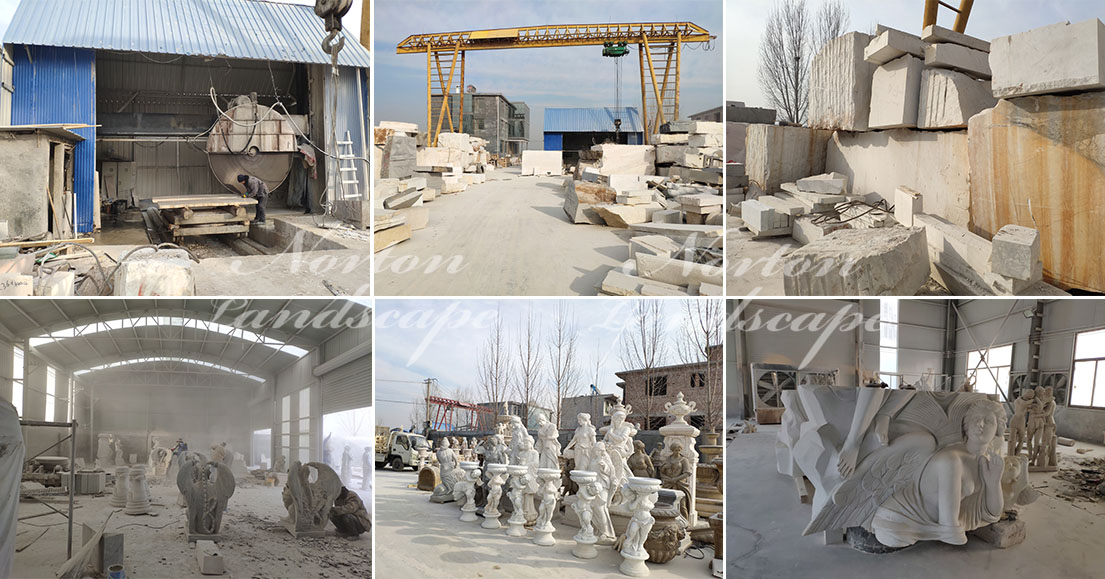 Our factory has more than 30 years of production experience. The factory covers an area of 5,000 square meters and the stone carving products
produced are sold to various countries around the world. We have a dedicated design team to provide you with a variety of customized services.
You only need to provide an idea or picture and we can produce products with a similarity of up to 98%. The factory has various production
equipments, so we can produce all kinds of products that customers need. The factory's engraving technicians have more than ten years of carving
experience to ensure that realistic stone carving products can be carved.