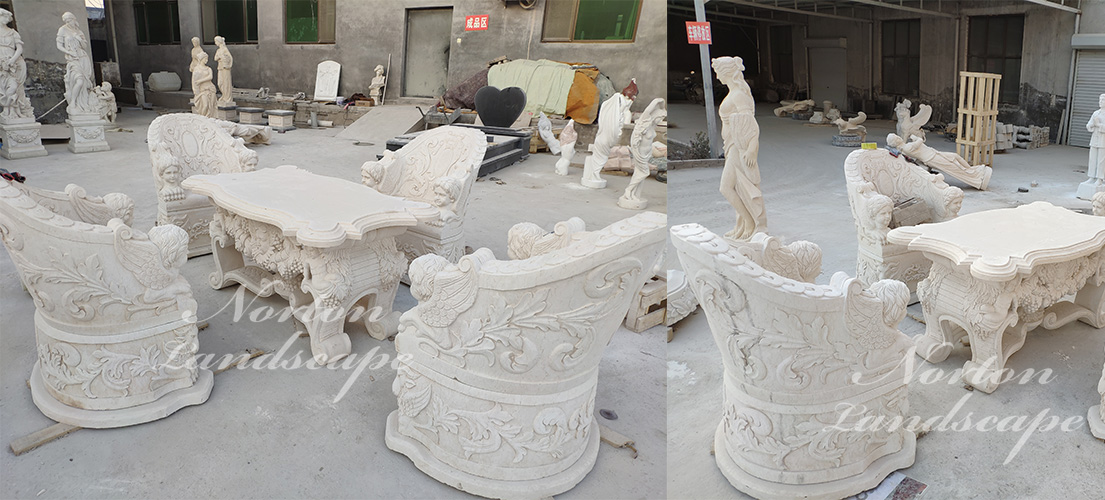 The factory custom produces hand-carved luxurious European-style white marble carved tables and chairs. This is a set of very complicated
workmanship European-style table and chair designs. The tables and chairs are carved with very complicated and luxurious European patterns.
This is purely produced by our experienced artisans. Hand-carved, each product is engraved with plant patterns and statues of children's heads
of little angels, the overall atmosphere is luxurious, the details are exquisite and delicate, it is a perfect set of artworks
Next we look at more details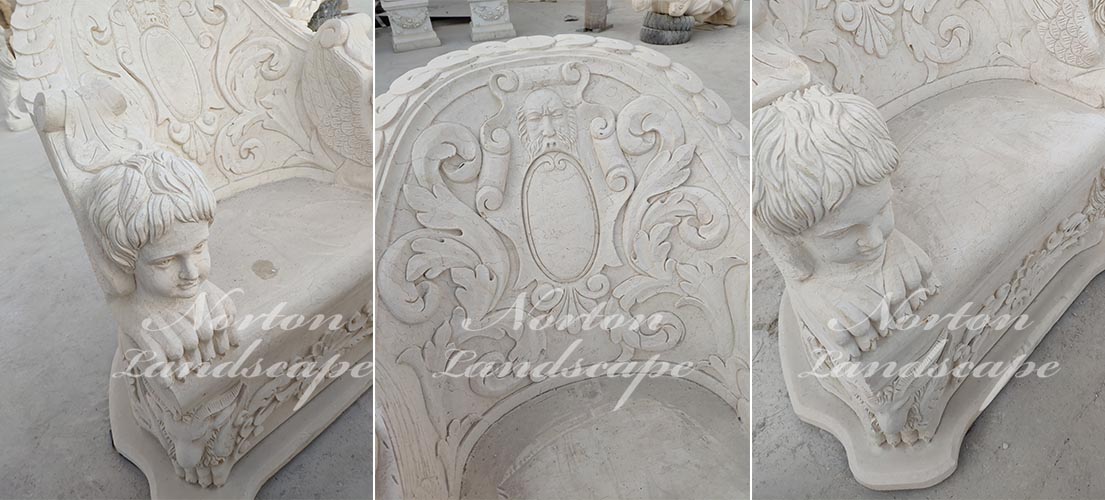 You can see the carving details of this group of products, the relief surface of the seat is vivid and three-dimensional, the carving details are
smooth and the lines are perfect, the expression of the child's head is natural and vivid, and the product is polished and smooth and perfect.
More marble pilllar in our factory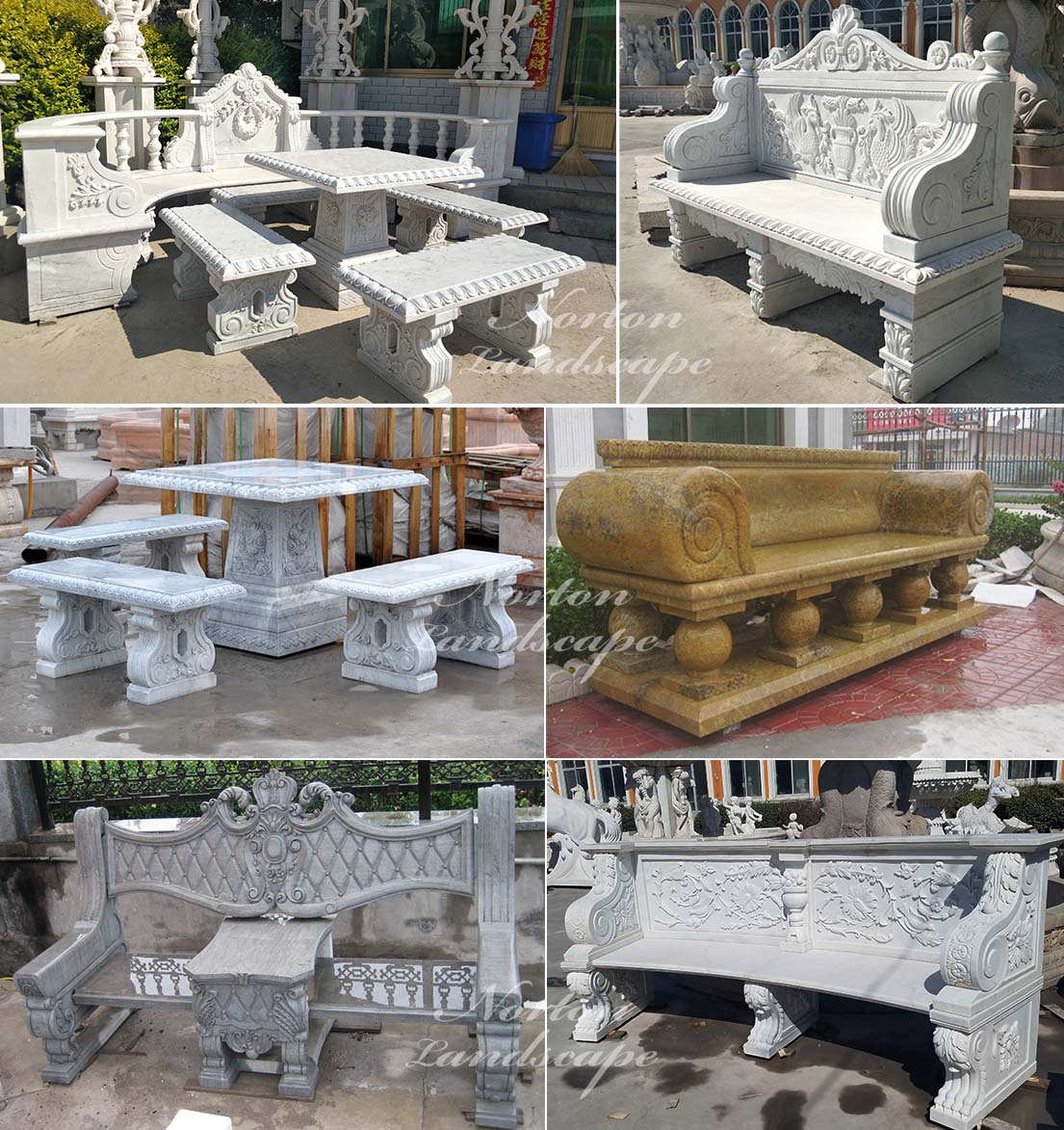 In addition, we also support customized services. As long as you provide photos or ideas, our design and production team will produce products
with a similarity of more than 98% for you.