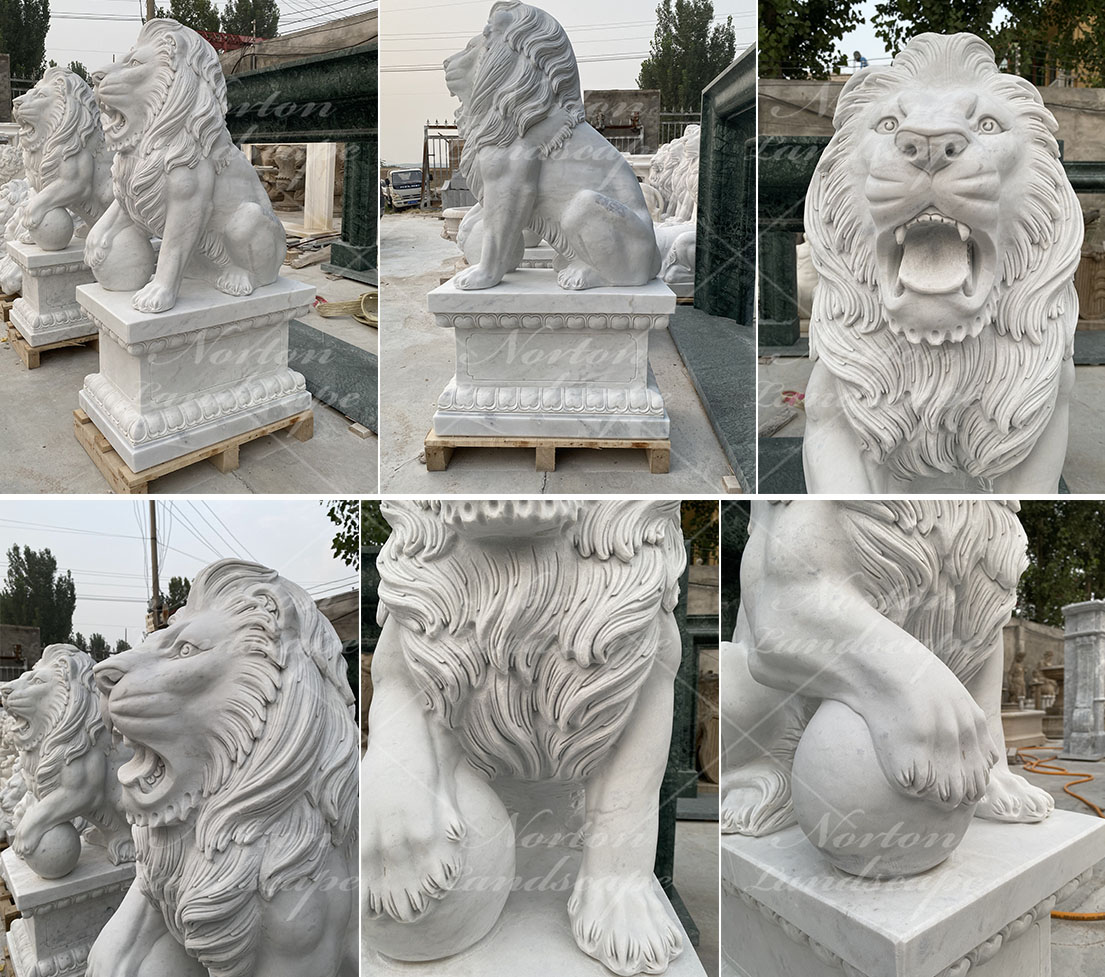 The modern outdoor garden is decorated with white marble lion sculptures. This is the latest lion sculpture produced by our factory. It is hand-carved
by our experienced craftsmen. The movements of the lions are natural and the carvings are exquisite and delicate. Two lions Squatting on the base,
the surface of the base is also carved with exquisite patterns, which is a perfect sculpture. Our factory produces all kinds of stone sculptures all year
round. We have more than 20 years of production experience and have provided satisfactory products to customers in many countries. We look
forward to cooperating with you.
Next we look at more details

Let's take a look at the details of the stone lion sculptures. The eyes of the lions are vivid, the movements are smooth, and the hairs are sculpted.
If you put this pair of lion sculptures in your garden or home, your home will be more perfect
More marble animal cases produced in our factory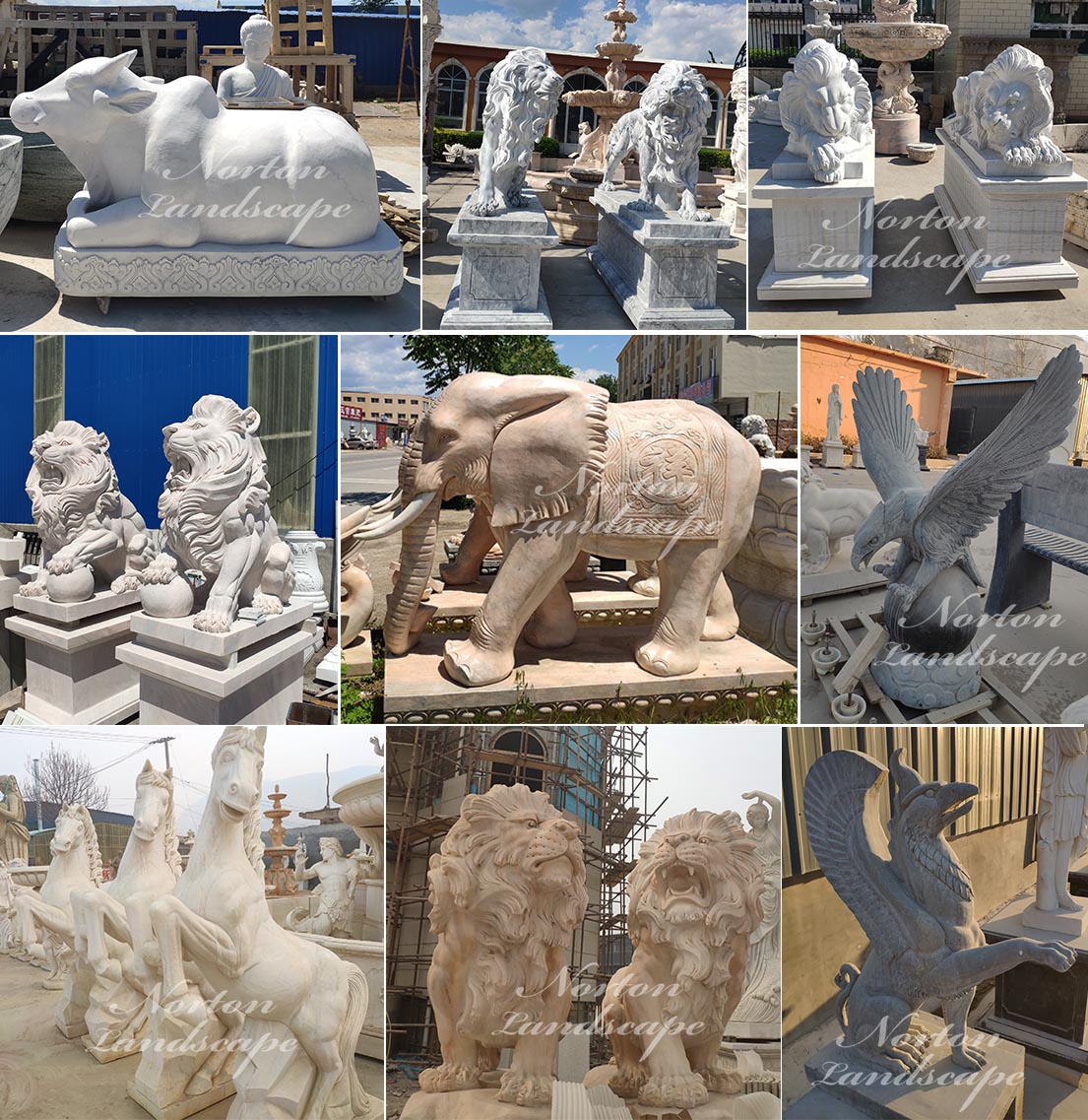 In addition, we can also provide customized services, you only need to provide your favorite product pictures or just provide an idea, we can produce
the products you want for you