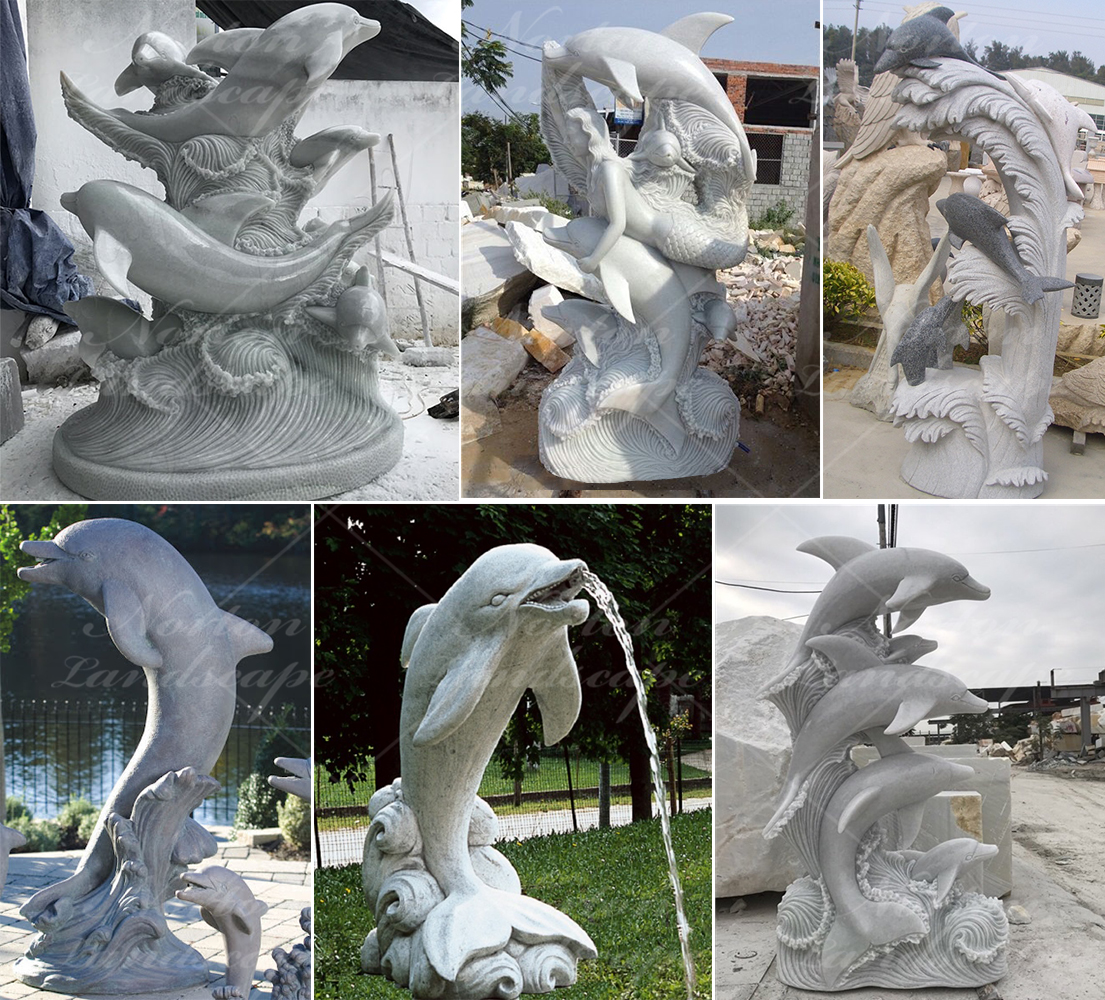 Norton factory wholesales custom high-quality marble dolphin and wave statues. This statue has 4 dolphins of different sizes playing in the waves.
This statue is hand-carved by our experienced craftsmen. The carved dolphin image is lifelike. It seems to be really shuttled in the waves, it is really
a perfect work of art.
Norton Stone Carving Factory has more than 20 years of production experience, and has provided customers in various countries with satisfactory products, factory direct sales, affordable prices, welcome to inquire.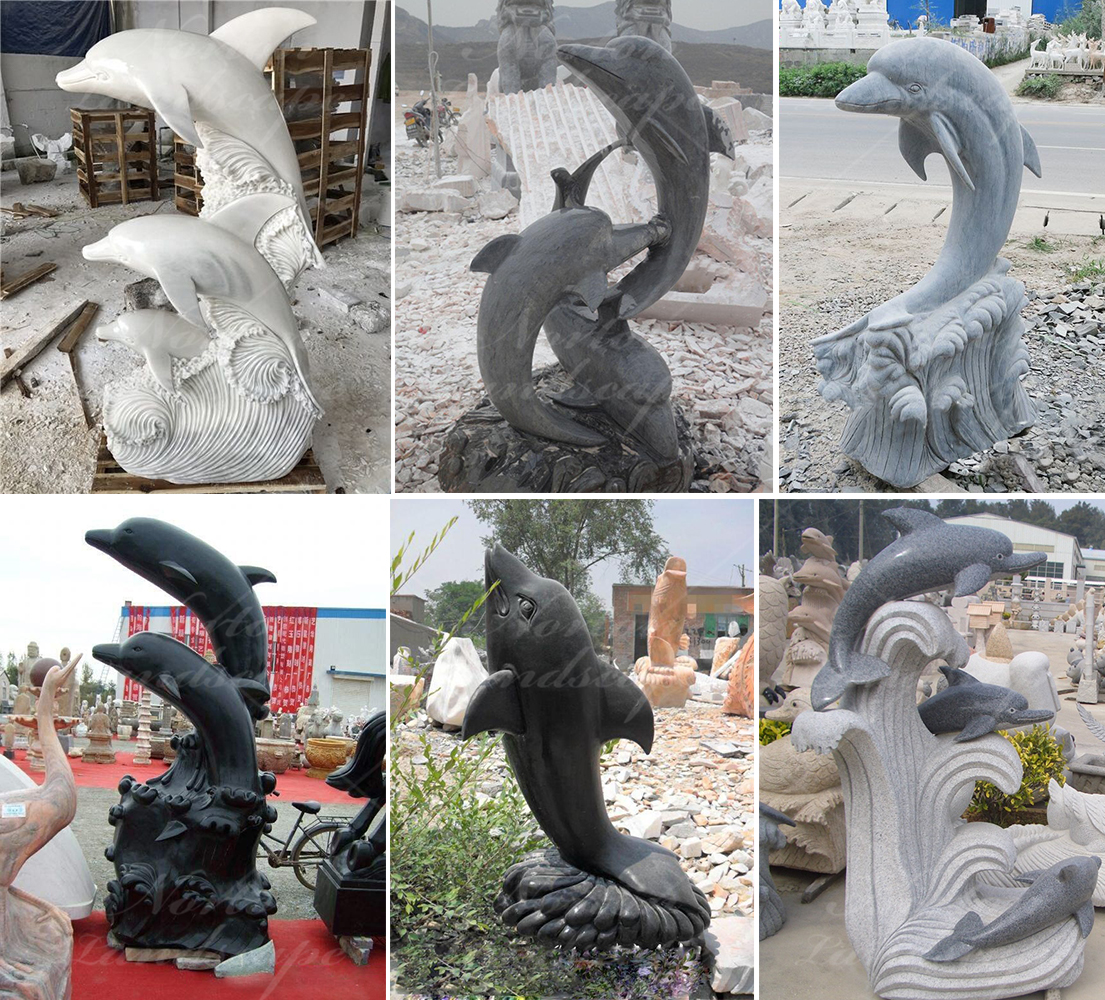 Norton Factory undertakes all kinds of garden stone product projects all the year round, with rich experience and affordable price. If you are
interested, please contact us
Next we look at more details

Let's take a look at the details of the stone lion sculptures. The eyes of the lions are vivid, the movements are smooth, and the hairs are sculpted.
If you put this pair of lion sculptures in your garden or home, your home will be more perfect
More marble animal cases produced in our factory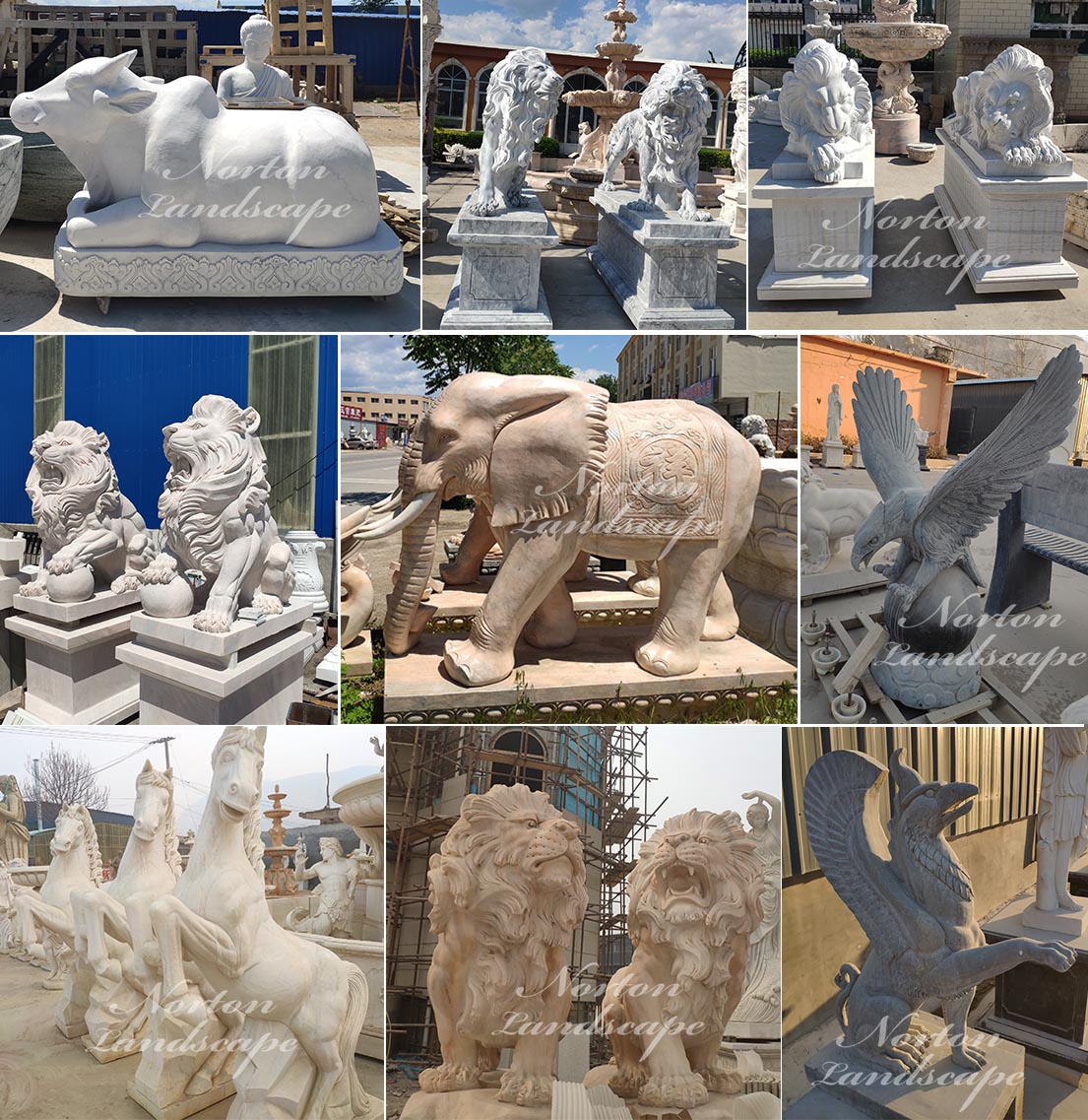 In addition, we can also provide customized services, you only need to provide your favorite product pictures or just provide an idea, we can produce
the products you want for you