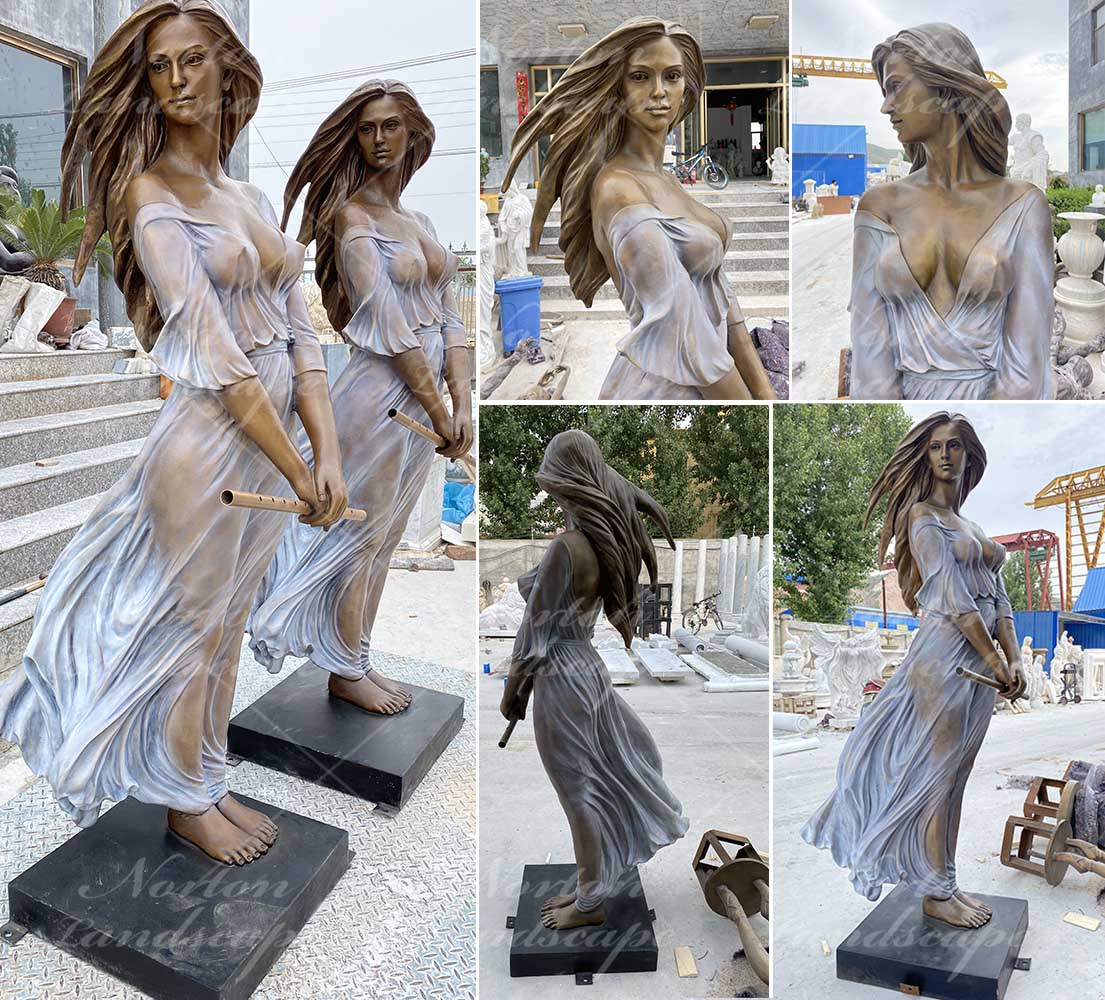 The Norton factory produces high-quality bronze statues of women holding flutes. The workmanship of this product is very high-end and exquisite.
The movements of the woman are elegant and vivid, and the details of the characters are exquisite and delicate. The statue of the woman stands
elegantly on the base, holding the flute in her hand, and looking to the right. , The skirt and hair on her body sway with the wind, the skirt is slightly
transparent and the color is very beautiful. This product is hand-carved by our experienced craftsmen. Norton Sculpture attaches great importance
to product quality. We will use our professional production technology and the attitude of pursuing perfection to provide you with the most perfect
product.
Our factory has more than 20 years of production experience, and has provided customers in many countries with satisfactory products. If you
are interested, we look forward to cooperating with you