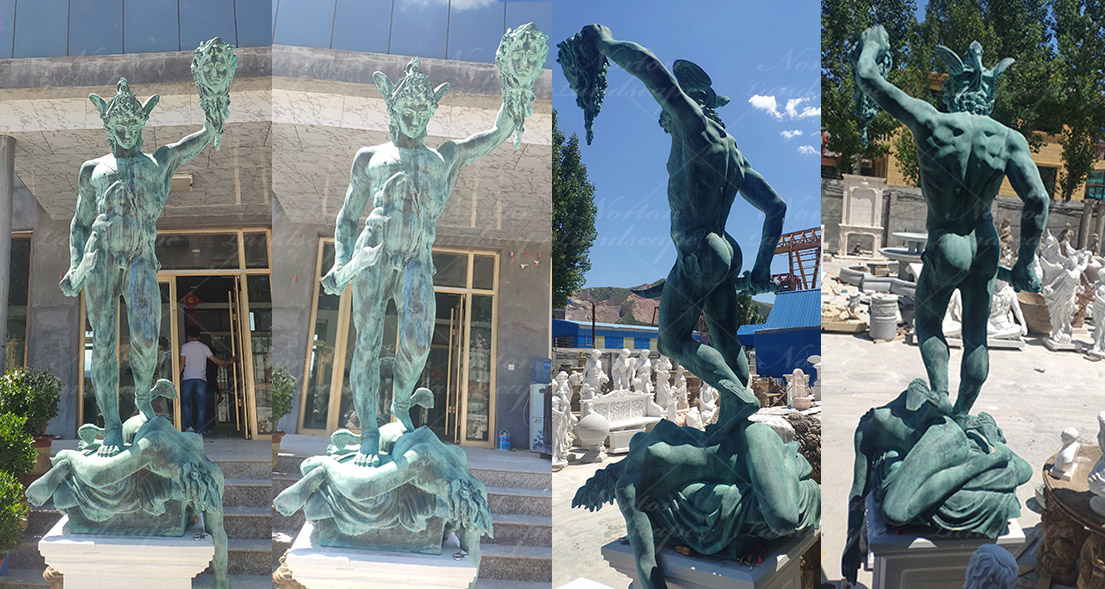 The sculptor Cellini created "Perseus holding up Medusa's head" in 1545. Perseus is a hero in Greek mythology, the son of the main god Zeus.
Medusa is a banshee, her hair is full of venomous snakes, and anyone looking at her will instantly turn to stone. Perseus used a copper shield
obtained from the goddess Athena to fight her, and used the reflection of the copper shield to chop off her head. Perseus held up the bloody
Medusa's head in his left hand, held a knife in his right, and stepped on the enemy's corpse under his feet. The posture of the characters is real
and natural, and the carving skills are proficient.
Our factory has more than 20 years of production experience, and has provided customers in many countries with satisfactory products. If you
are interested, we look forward to cooperating with you