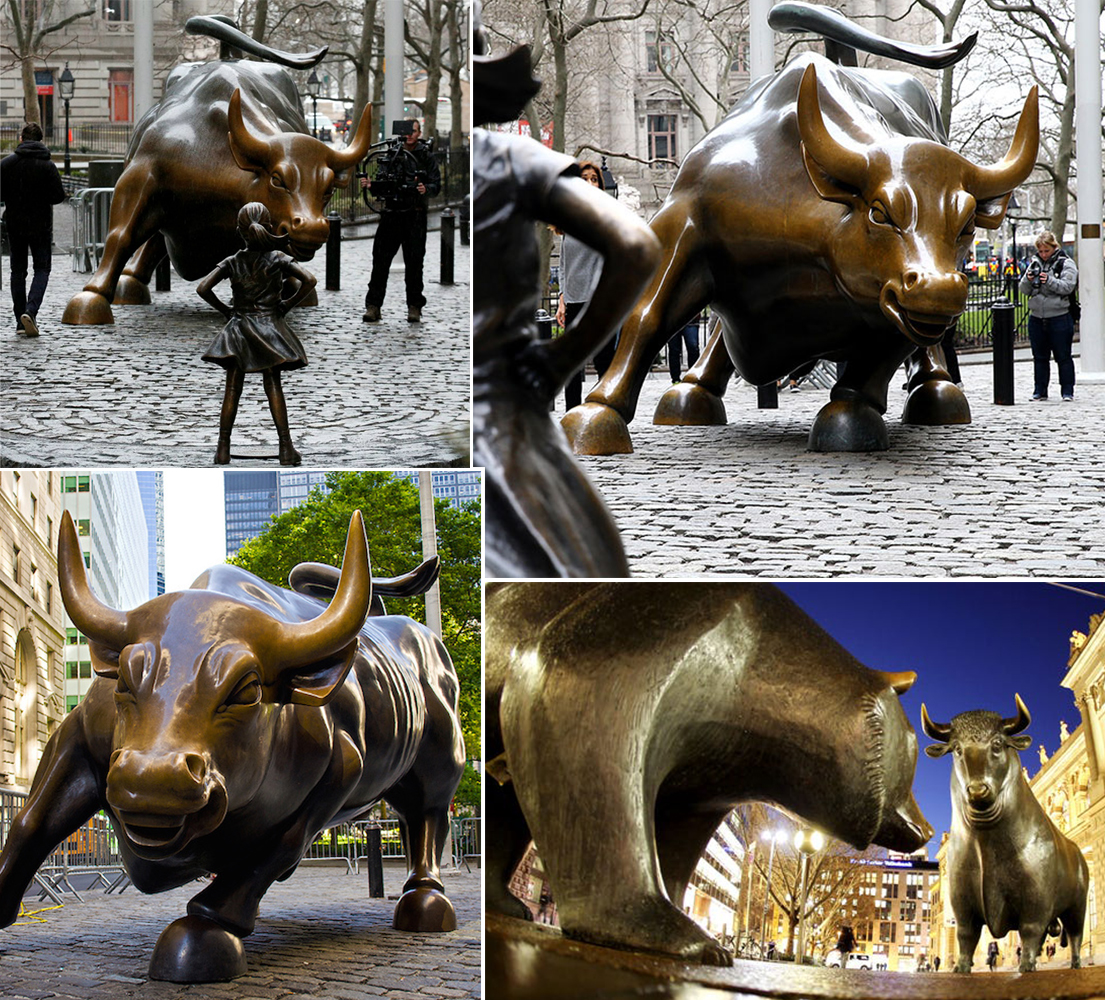 Custom-produced metal sculpture Wall Street bronze bull statue, made of high-quality bronze material, strong and durable, and vivid in shape. Norton Bronze Sculpture Factory can customize and produce various bronze statues. We have more than 20 years of experience in craftsmen to ensure that every product meets your satisfaction. If you are interested, please contact us.
The designer of Bronze Bull Street is an artist from Sicily, Italy, named Arturo Di Modica (Arturo Di Modica). After Modica came to the United States
for many years, he wanted to make a blockbuster, so he could stand out. One day he suddenly thought that Wall Street is the heart of the world's
finance. If there is his own work here, it will definitely attract attention. As a result, Modica began to create a copper bull, intending to put it in front
of the Wall Street Stock Exchange on Christmas Day in 1989, wishing the stock market will soar the next year.
MORE ANIMAL SCULPTURE IN OUR FACTORY